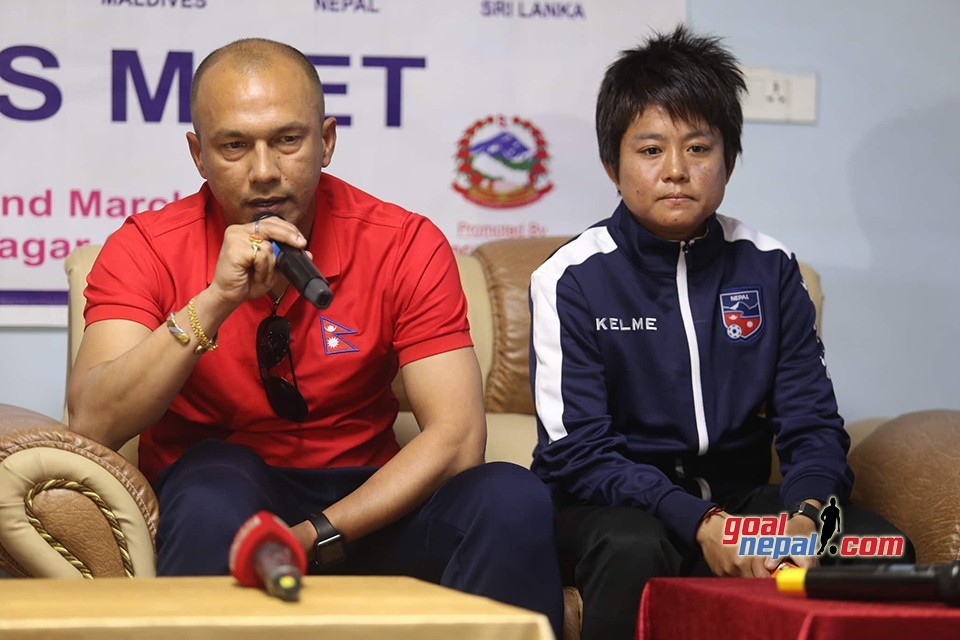 Nepal women's team head coach Hari Khadka said his charges are mentally and physically ready for SAFF women's championship 2019.

Nepal is kicking off the campaign taking on Bhutan in the opening match on March 12 at Sahid Maidan.

"We are mentally and physically fit. Morale is high among the players. We will first concentrate on group stage matches and then will plan accordingly.

"We have the best of the best players in the team. We respect all teams. We haven't taken any team lightly. We are completely focused on group stage matches", said Khadka.

"We have some key players in the team. Sabitra is one of them", he revealed open secret.

Coach Khadka said his team is in good shape with support from all sectors.

"My girls have worked really hard. I feel this is real opportunity for us to win the title", he added.

Skipper Niru Thapa said that her team was ready for the event.

"We are playing at home ground. We are happy to play in front of our fans. Everybody is supporting us. We want to win the competition", said Thapa.

Bhutan coach said Nepal is a good team.

"Nepal is a strong team. We came to Nepal quite early to acclimatize with the weather. We played some friendly matches and it helped us to prepare the team.

"My team is very young. Most of them are U19 and some of them are U17. We will give our best", said coach.

Nepal Vs Bhutan will kick off at 3 PM NST.


NEPAL WOMEN'S VS KYRGYZ REPUBLIC 8-0 | MATCH HIGHLIGHTS