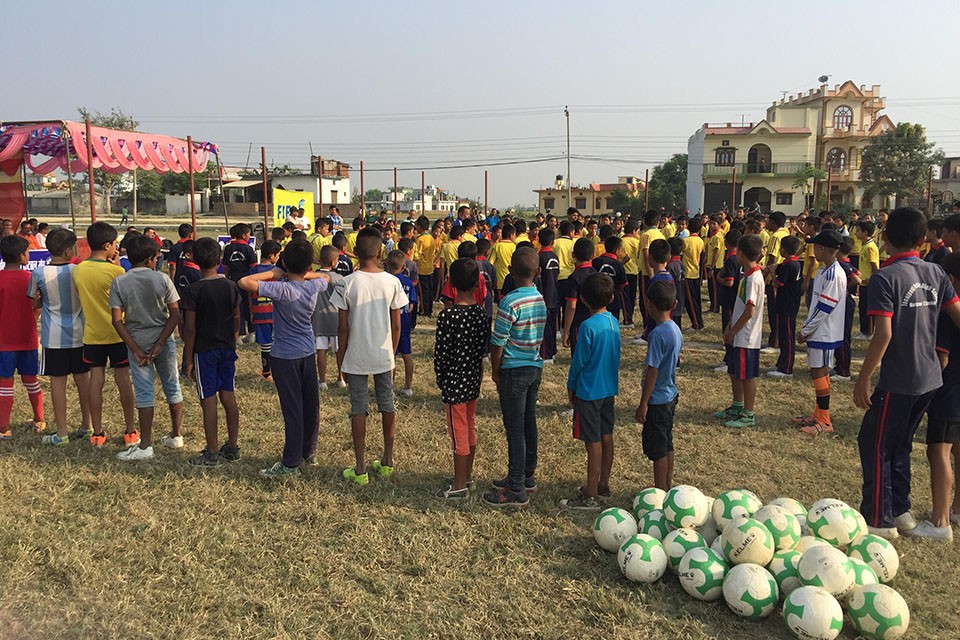 Grassroots football program got underway at Dhamboji, Banke on Wednesday.

300 kids took part in the program.

Nepalgunj sub metro Dhawal Shumser Rana inaugurated the program. Dy mayor Uma Thapa Magar, NSC member Binod Mainali, NSC Province 5 president Bhim Oli, ANFA member Pradesh Singh Rathaur were also present in the program.

Banke DFA president Bhoj Raj Shahi chaired the program.

FIFA is supporting ANFA for grassroots football development program. Currently there 45 districts involved in this project.