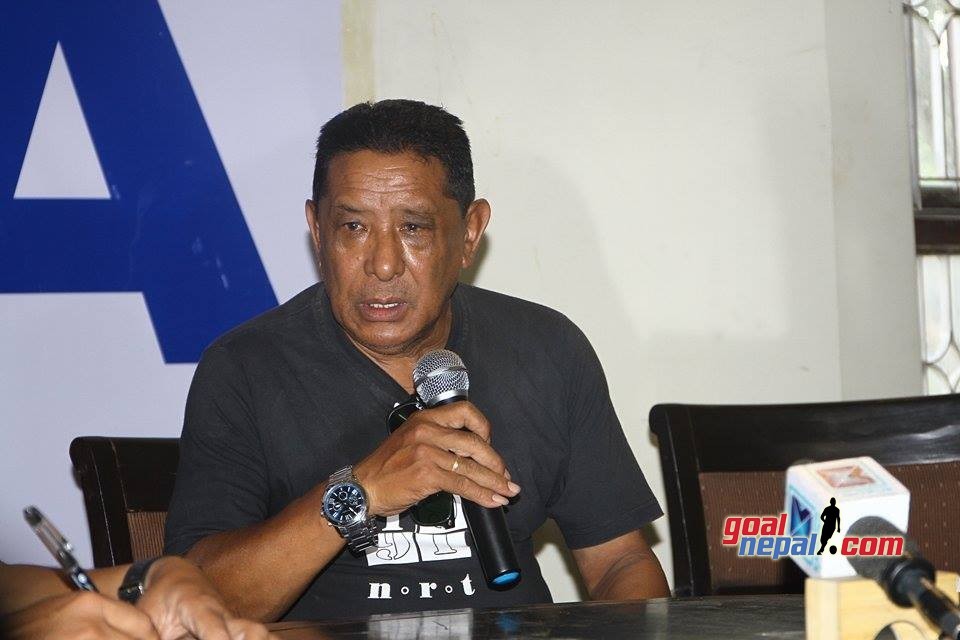 Veteran coach Maheshowr Mulmi is coaching New Road Team (NRT).

NRT is playing against Nepal Army in the opening match of Martyr's memorial A Division league which is starting from Saturday.

Speaking in the pre match meet, coach Shrestha said, "We couldnt pratice properly due to improper playing field. We haven't signed expensive players in the team. Most of the players are new in the team.

"So we haven't targeted big in the league", said Mulmi.

Match between NRT and Nepal Army will be played at ANFA complex at 3 PM.
Qatar Airways Martyr's Memorial A Division League: NRT Vs JYC