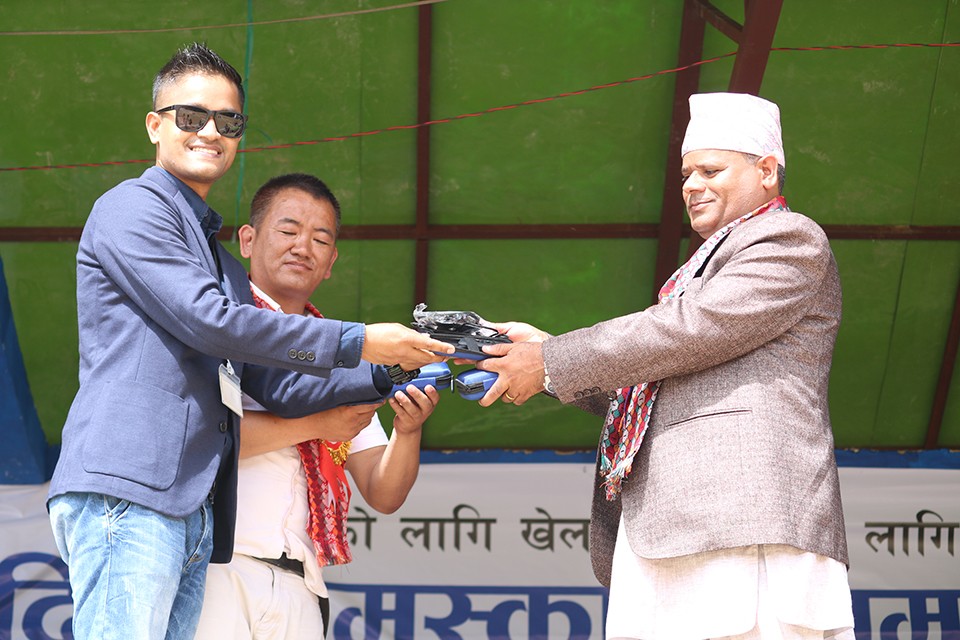 GoalNepal Foundation, a CSR unit of GoalNepal, has donated radio communication set to referees of Taplejung district.

GoalNepal CEO and president of the foundation, Mr. Bikram Thapa handed over the gears to Taplejung Lakhe Jatra organizing committee president Moti Patangwa Limbu and Fungling mayor Chatra Pyakurel on Friday.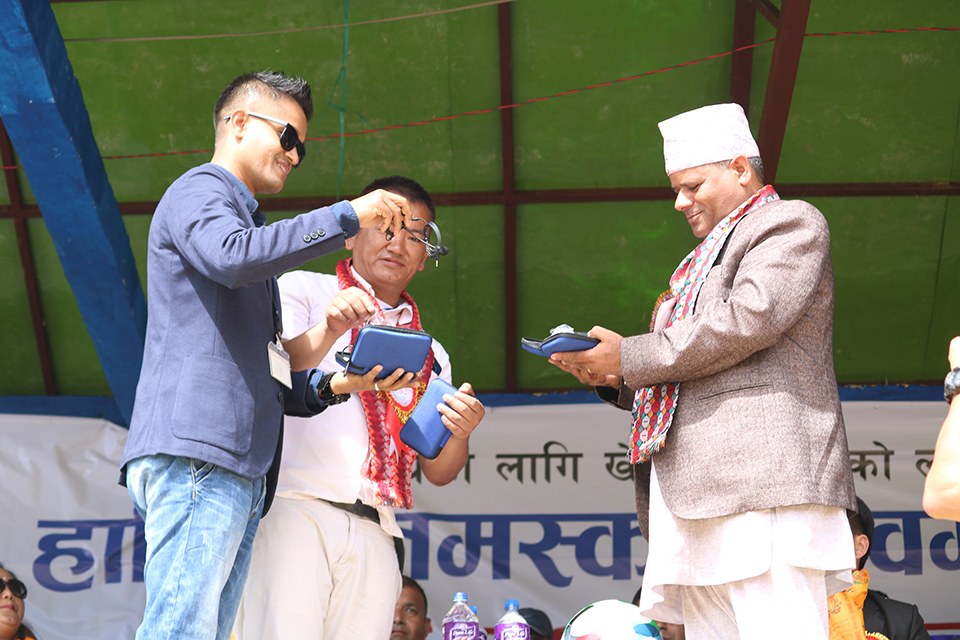 Gurkhas Dallas provided sets to GoalNepal.

"We are working hard day/night to promote and develop Nepalese football. Every month we support youth football and women's football. From this month, we have started supporting our referees as well.

"We are very happy to support referees from remote district of Taplejung", said Thapa.

Gurkhas Dallas FC is based in Texas, USA, which is a close partner of GoalNepal.

It's president Vinod Vista said, "We are very proud to be associated with GoalNepal for the promotion and development of Nepalese football.

"We will continue our support to GoalNepal in coming days", added Vista, who is a die-hard supporter of Nepalese football.

Dallas Gurkhas had earlier provided their support to girls team of Baklauri, Sunsari.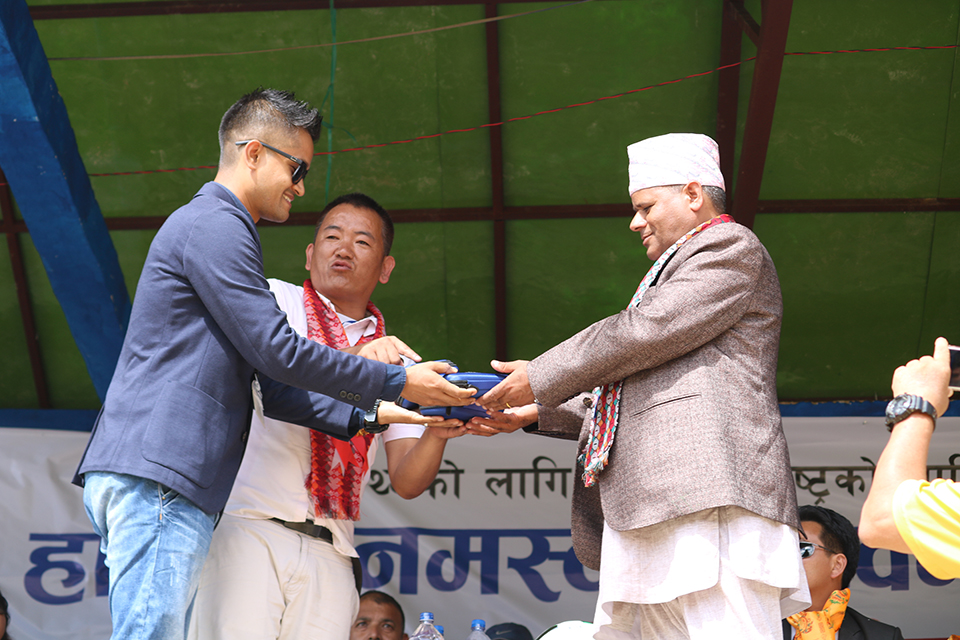 After receiving radio communication sets in Fungling, committee president Moti Patangwa Limbu said, "We are thankful to GoalNepal for the support. This means a lot. Actually, they mean a lot to local referees. They have seen it but they have never used them before. The referees will be very happy".

GoalNepal CEO added, "We must look after all departments. You can't neglect the development of referees. We want Nepalese football to prosper. To achieve this target, we must work together. We need support from our well wishers. I feel extremly proud of our supporters and we expect same in coming days".