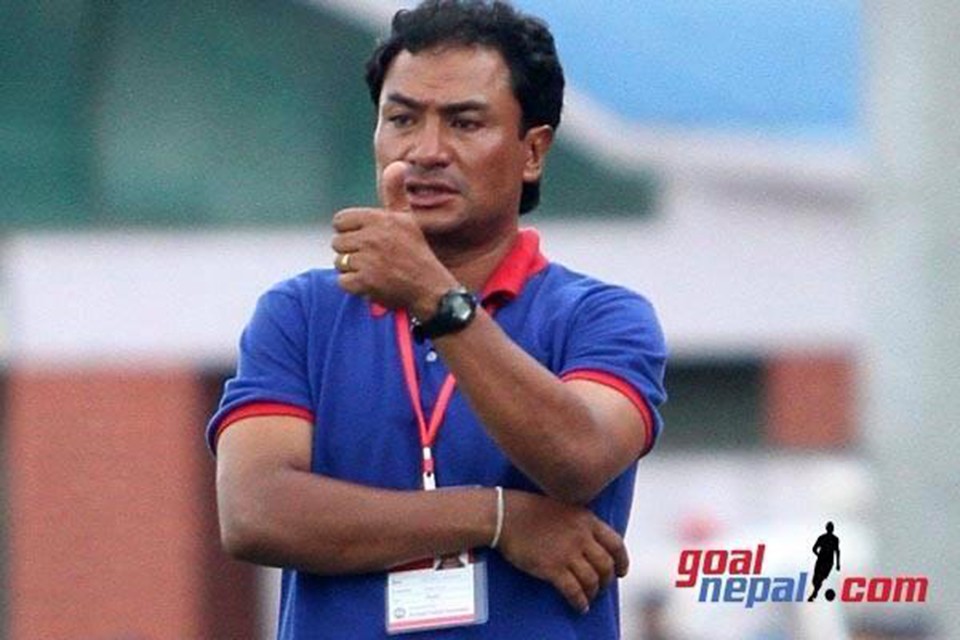 All Nepal Football Association (ANFA) has appointed Bal Gopal Maharjan interim head coach of Nepal national team.

ANFA confirmed his appointment as interim head coach of the team on Wednesday.

Former Nepal 16 & U23 coach Maharjan will lead the team to Dhaka, Bangladesh for SAFF Suzuki Cup, which is starting from September 4, 2018.

Maharjan had led Nepal U23 to Bangabandhu glory in 2016.

Koji couldn't return to Nepal due to ban imposed by Nepal imigration for his overstay.

Nepal are grouped with Bhutan, Bangladesh and Pakistan.
SAFF Championship 2023: Nepal vs Pakistan - Match Highlights