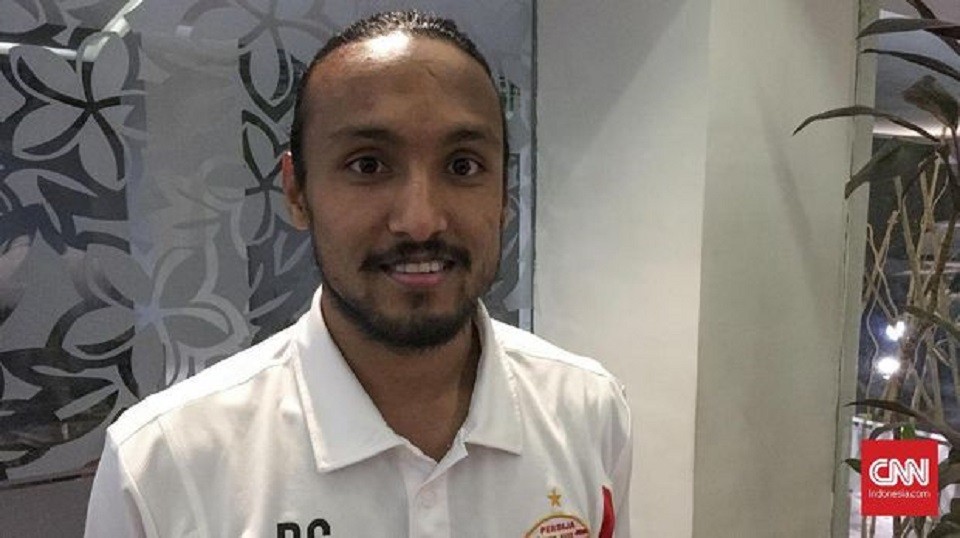 Many football players have gone to Indonesia and they have settled down there. They have naturalized themselves to be an Indonesian citizen.
CNN Indonesia also asked the same question to Nepal international Rohit Chand. Chand clearly said he had no plan to naturalize himself to be an Indonesian citizen.
Here is an interview taken by CNN Indonesia:
1) Why do you like Football ?
RC: In Nepal, we love sports. At the age of six/seven, I started focusing on playing football. In my town (Surkhet), I pursued football and played for my city. Then I joined football academy and fell in love with this beautiful game.
2) Who is your inspiration in football?
RC: I have become football player because of my brother. I grew watching matches of Brazil national team. But Mu idol is Paolo Maldini (former defender of Italy national team).
3) Are you happy to play for Persija?
RC: Yes, I am quite happy.
4) Is it true?
RC: Yes I'm happy. I'm not too upset or anything else. Persija is a great team from the capital, and we have very 'crazy' supporters. I really like the atmosphere of the team. So I am quite happy.
5) Liga 1 this season will end soon. Any offers from other clubs?
RC: Until now, I do not know anything. Because there is no club that has approached me directly. Maybe they have approached my agent. But my agent has not told any information about future contract deals yet. So I have not got any offers.
6) Are you interested to play for Persija next season?
RC: Of course, we must first see how this season ends. I have to wait if they [Persija] offer the contract again or not. Maybe another club will offer me a better contract next season? I do not know.
7) You've had salary issues in 2014 and released without a contractual salary in 2015. How do you view a football career in Indonesia for the foreseeable future?
RC: Yes, I had a lot of problems about salaries and other things in Indonesia. But this is normal. You can see that things are better now, different from 2014 and 2015. Perhaps because Mr. Gede [Widiade, Director of Persija] have made lot of improvements in management and other fields. So I hope next season will be better.
8) Are you interested in naturalizing yourself to be an Indonesian citizen like some other foreign players?
RC: No, I play for Nepal. It's kind of difficult to make it happen. But I want to play in Indonesia. Persija, Persib, Arema are big teams and they have very big fan base. So I like it here, and I hope to play longer in Indonesia. We'll see how it goes.
9) You play in a defensive position in Nepal national team, while in Persija you play in midfield position. How come?
RC: I can tell you that I am a hard worker. So I try to do the job that the coach asked me for. May be coach believes that I can play in different positions.
10) In addition to playing football, do you still like reading books?
RC: Yes, I like to read books. Now I'm reading an Italian novel.
11) We hear you also like dogs?
RC: Yes, I love dogs. I have one named Roger. He's like a part of the family, we love him.
12) Do you have pets in Indonesia?
RC: No, it's hard to have a pet here.
Nepal Vs Mauritius 2nd Friendly Match Highlights