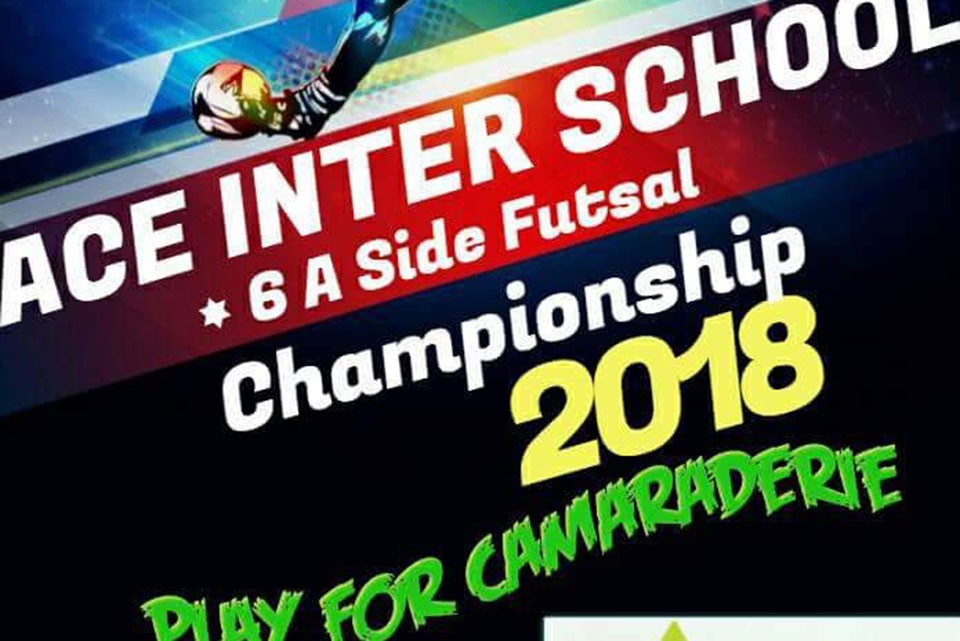 Ace school is organizing inter school 6-A-Side inter school football championship from Jestha 14.

The event will be played at Shantinagar Futsal ground, New Baneshowr.

16 boys and 12 girls teams will take part in the event.

For more details, interested schools can contact Manish Lama @ 9861081618, Milan Shrestha @ 9852047488 and Sailesh Karmacharya @ 9841932233.