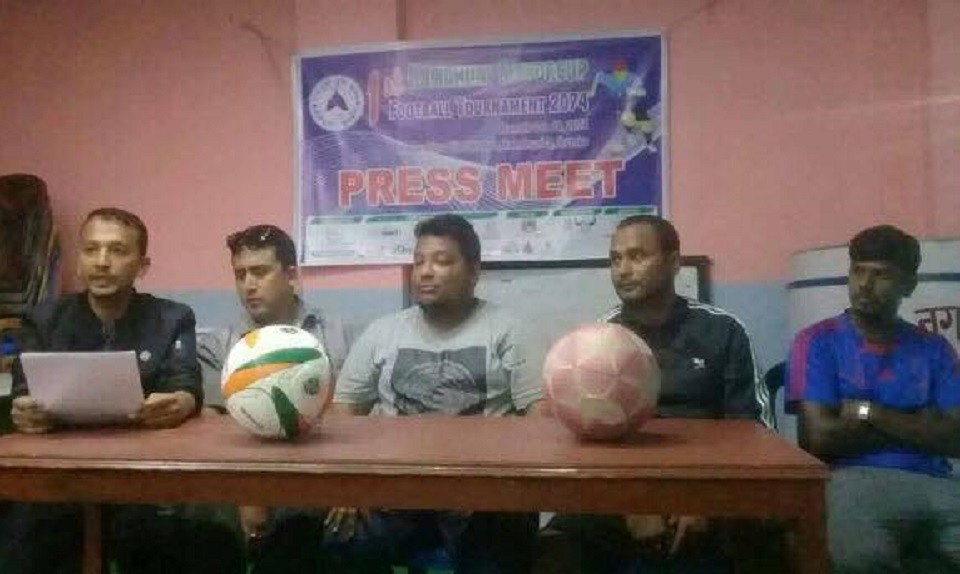 1st Ramdhuni Mayor cup is starting from Mangsir 2 at Ramdhuni, Sunsari district.
Eight teams from eastern region are taking part in the event, which will be played at Pipraha ground.
Multi Solution construction company, Kathmandu is the main sponsor of the event.
The champions will get Rs 1 lakh while runners up team will get Rs 50,000.
Ramdhuni youth club is organizing the championship.