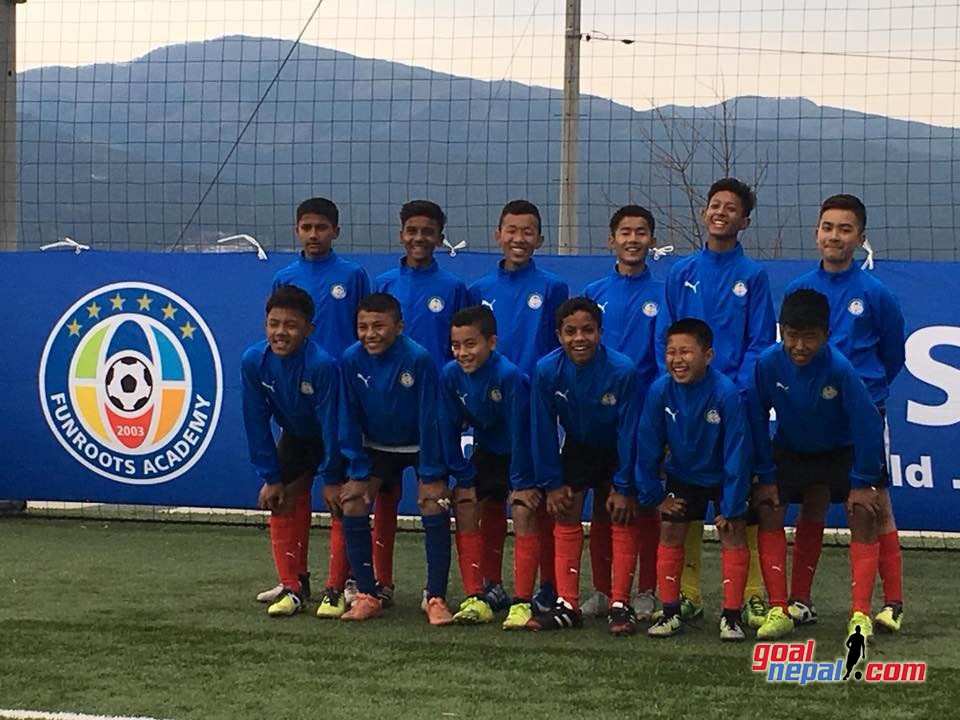 Youth team, Nepal has become fifth in Copa Puma Toreros Cup 2018.
Nepal, after losing to Nagoya Grampus 4-1 in quarterfinals, defeated two teams to finish third.
Youth team defeated Kounan Academy 4-1 and defeated Fugiyano 5-1 in the playoffs.
Coach Rajendra Tamang said he was happy to become fifth in the competition.
"This is of course a big achievement for Nepalese football. We tried to play best game and boys played their hearts out", said Tamang.
"We wanted to beat JLeague side Nagoya Grampus but we couldn't do so. But we played well in play offs. I am thankful to my players.", he added.
Former Nepal international Basanta Gauchan, who along with Nepalese football lover Prakash Tulachan managed this trip, said that he was happy with the success of the team.
"In three days, Nepalese boys learned a lot. They still have many things to learn but they played well. Fifth position in international youth competition is not bad. I would like to thank coaches, players are sponsor for making this event successful", said Gauchan.
Funroots academy organized the event at Gotemba, Japan, which was won by Palmeras Brazil beating Nagoya Grampus in the final.
Japanese Kids Paying Respect To U12 Team From Nepal