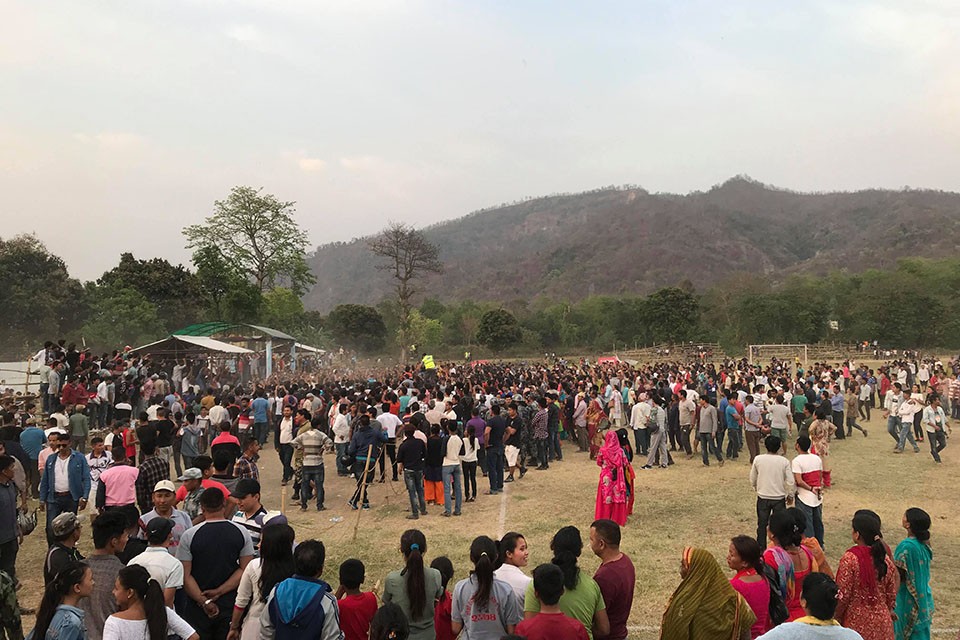 Fight broke out during Far West XI vs Nepal Army Club match in Sarlahi.
Far West XI was leading 2-1 against Nepal Army in the final match of 2nd Rajarshi Janak Cup.

The fight broke out after Far West player fouled on Nepal Army player.
Far West XI African recruit Aaron fouled on Bikash Khawas to receive red card in 69th minute.

After getting marching orders, Aaron was discussing with Dinesh Henjan and he also head butted. Then, Bikash Tamang pushed Aaron down.

Then Aaron kicked Tamang. Padam Tamang popped in and kicked Aaron, latter chased him. Bikesh Kuthu and Dipak Tamang kicked Aaron. Far West player (unknown) kicked one Army player.


FIFA referee Sudis Pandey flashed straight red to all those players involved. The situation turned ugly and the organizers canceled the final match.

They said they would re-play the final match again on Sunday but it is not sure if the final match would be played.
Bagmati yuwa club is organizing the championship, which has a winning purse of Rs 5 lakh.
Sarlahi: Interview With Bagmati Mayor Bharat Thapa