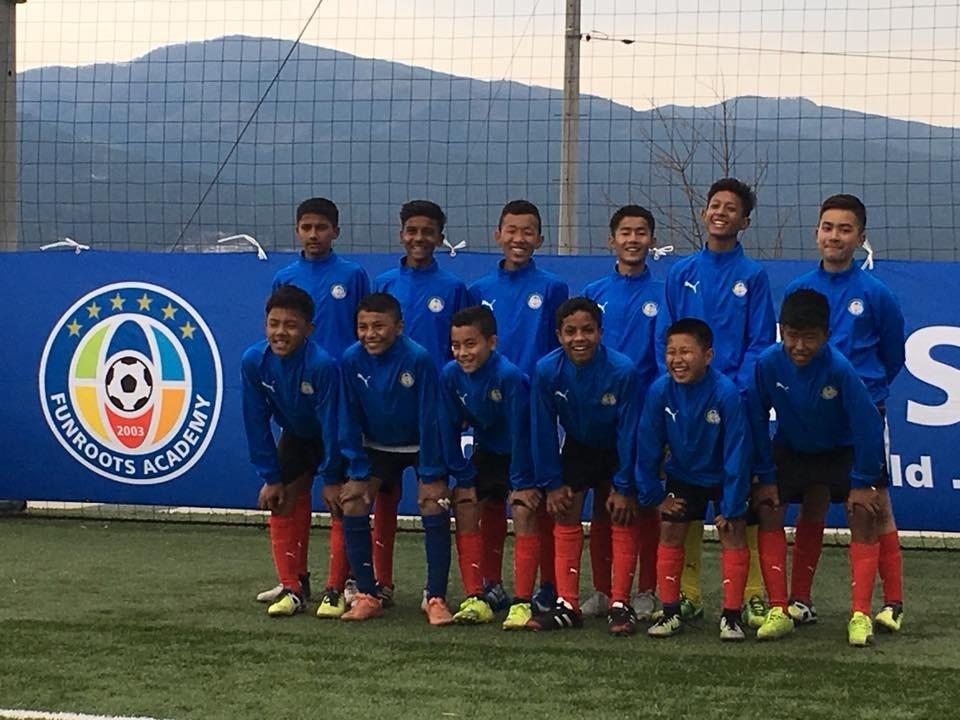 Youth Team from Nepal advanced to the final round of Copa Puma Toreros Cup 2018 as they topped the second round with seven points.

They defeated Yojyumi Tokyo 4-1 at Gotemba, Japan on Saturday.

In the second match of the day, the youth Team defeated Urawa Reds 4-2. Anupam Shrestha scored four goals alone.
Earlier today, they played 0-0 draw against Avispa FC, Fukuoka.

Final round will be played tomorrow
The three-day tournament is played round robin format. The stipulated time of the match is 40 minutes, 20 minutes in each half.
Former Nepal international Basanta Gauchan, football enthusiast Prakash Tulachan and Fun Roots academy owner Jun Hirano are covering all expenses of the team to provide international experience to Nepalese players.
Japanese Kids Paying Respect To U12 Team From Nepal