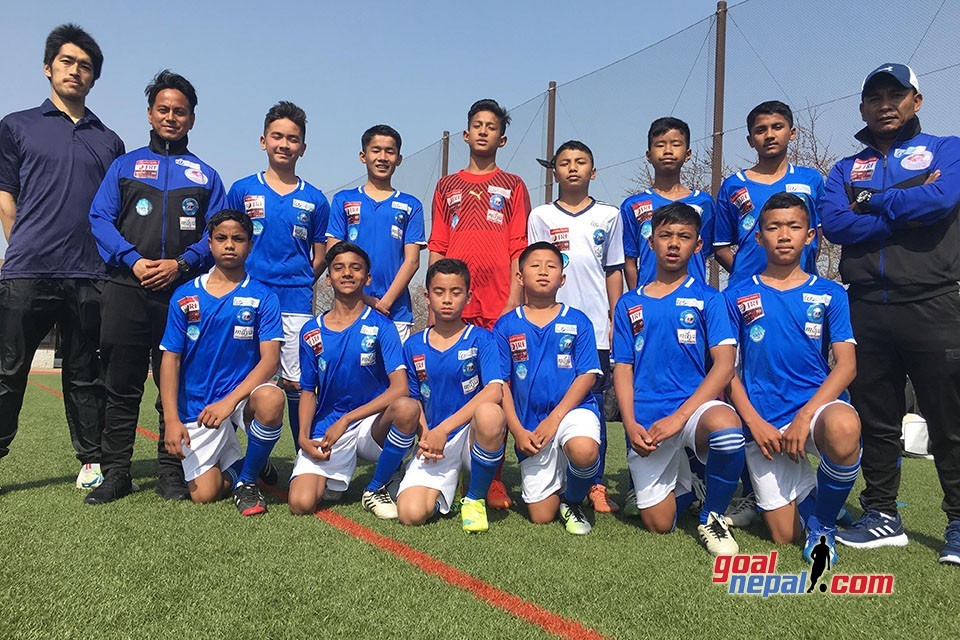 U12 Youth team from Nepal lost 1-0 to Bellmare FC in Copa Puma Toreros Cup at Gotemba, Japan on Friday.

In the second match of the day, the youth team from Nepal defeated Fujimikayoga 1-0. Manoj BK scored the winner.

The team will play one more match today.

The three-day tournament is played round robin format. The stipulated time of the match is 40 minutes, 20 minutes in each half.
Former Nepal international Basanta Gauchan, football enthusiast Prakash Tulachan and Fun Roots academy owner Jun Hirano are covering all expenses of the team to provide international experience to Nepalese players.
Japanese Kids Paying Respect To U12 Team From Nepal