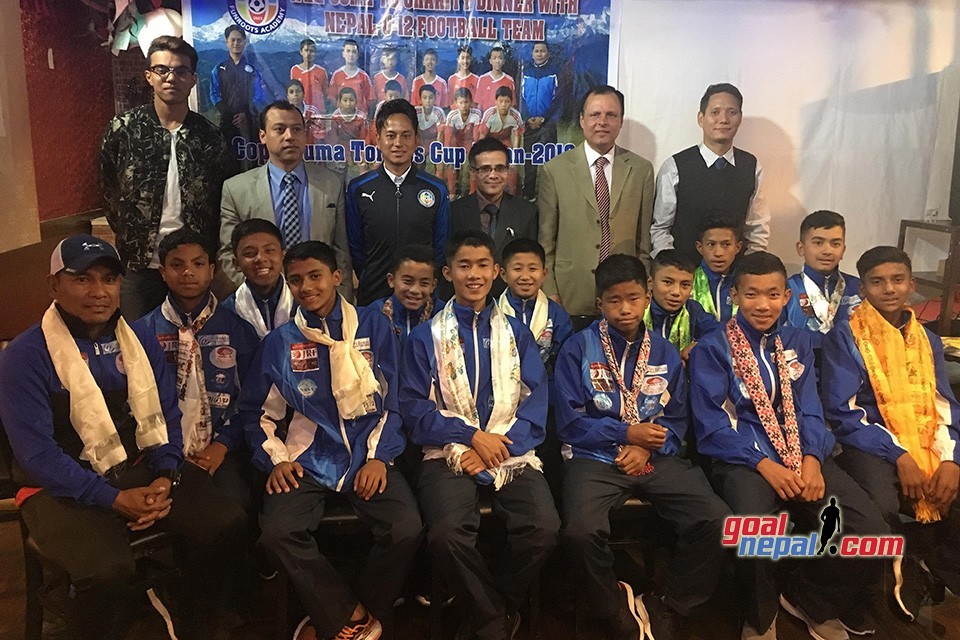 Charge d' Affairs of Embassy of Nepal to Japan, Krishna Chandra Aryal has officially announced support to Nepal Japan football association.

Speaking in the welcome program of U12 youth club in Tokyo on Wednesday, Aryal said, "I am officially announcing this support to Nepal Japan football association. We are ready to provide our support to the association which is helping young players from Nepal to come Japan and train in best facilities. We would love to hear from the association what kind of support they will need".

Former Nepal international, Basanta Gauchan is the president of the association.

Aryal added, "Nepalese communities have always maintained its harmony in Japan. They are always ready to provide their support whenever it is needed for anyone. This program (U12 team coming to Nepal) is also one example. I would like to thank former Nepal international Basanta Gauchan, Prakash Tulachan and Fun Roots for their effort".

He also added that embassy would offer all support for ambassador cup, which they are planning to host in near future in association with Nepal Japan football association.

"We want to organize this cup involving Nepalese and Japanese teams", he added.

"I would like to wish U12 team for their success in Copa Puma Toreros cup", he signed off.
Japanese Kids Paying Respect To U12 Team From Nepal