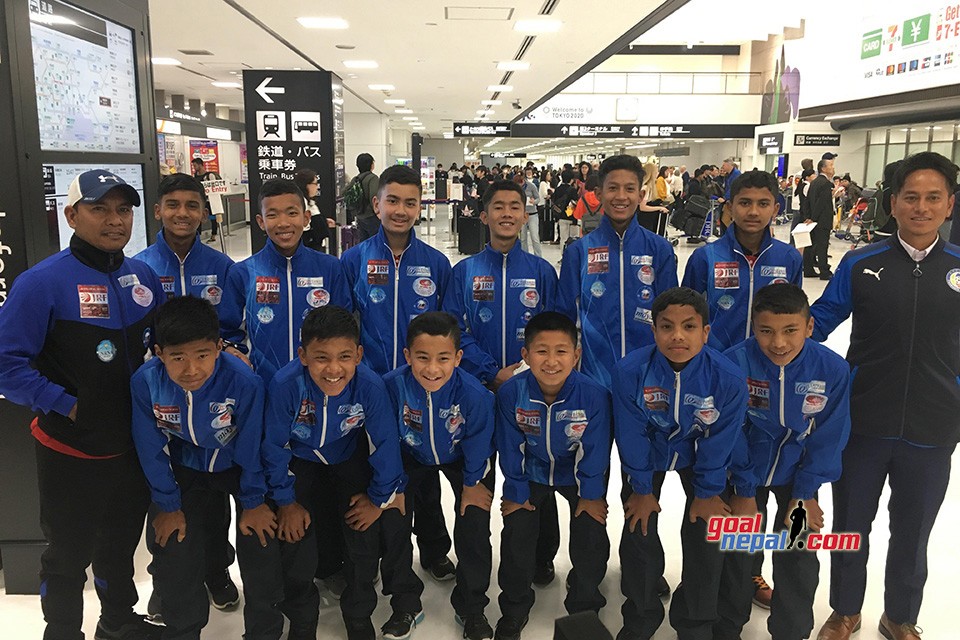 U12 youth team has landed Japan to take part in Copa Puma Toreros Cup.
A week long youth championship is featuring teams from Japan, Taiwan, Ghana and Nepal.
Former Nepal international Basanta Gauchan, football enthusiast Prakash Tulachan and owner of Fun roots Jun Hirano are bearing expenses of the team.
Japanese Kids Paying Respect To U12 Team From Nepal