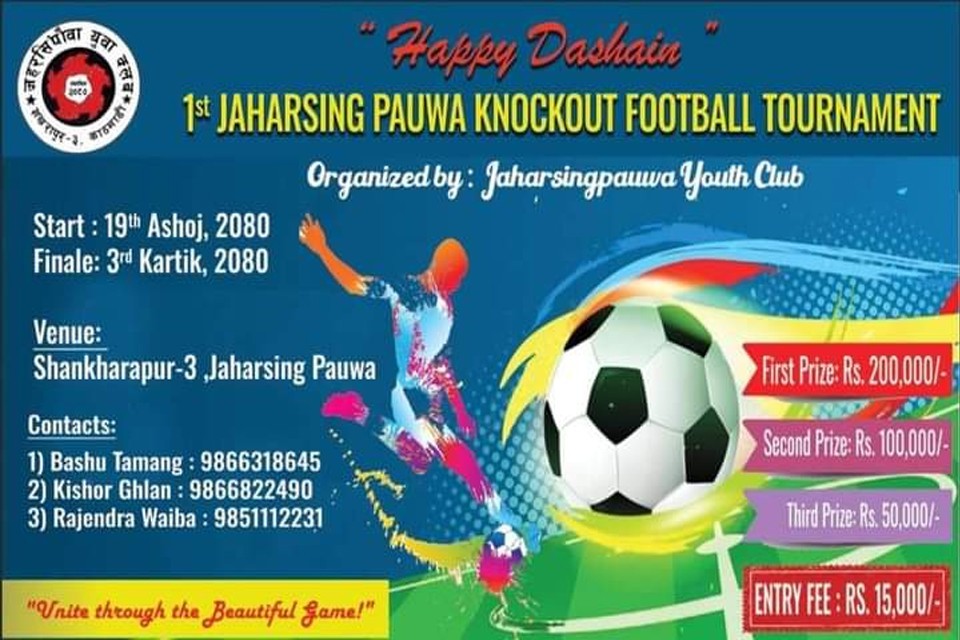 Jaharsingh Pauwa yuwa club is organizing 1st Jaharsingh Pauwa cup from Ashoj 19 at Shankarapur, kathmandu.

The event will be played at Jaharsingh Pauwa grounds.

Team entry fee is 15000. The champions will get NRs 2 lakh while runners up team will get NRs 1 lakh.

GoalNepal is the official web partner of the event.