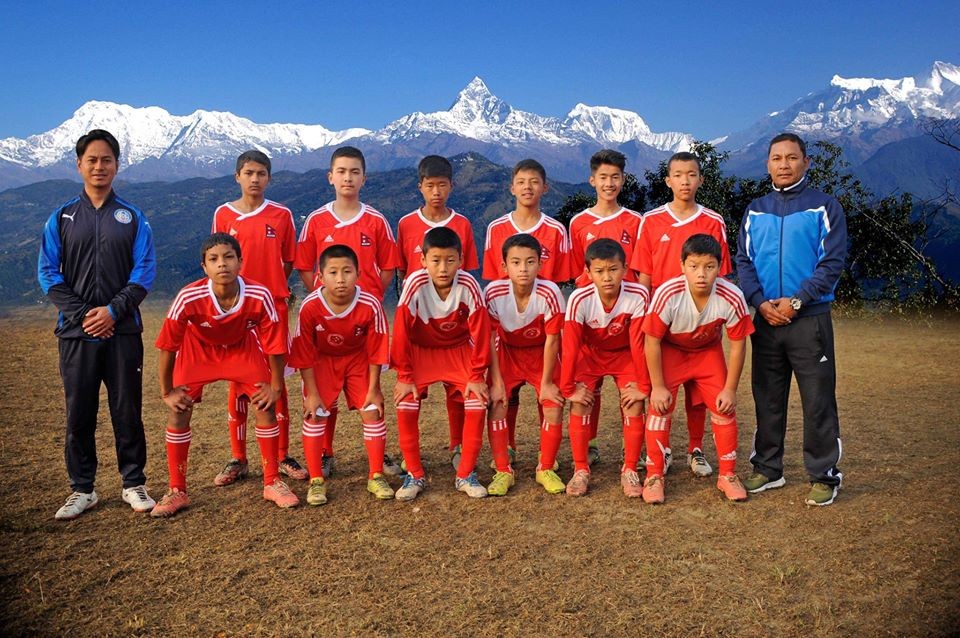 U12 youth team is flying to Japan on Sunday to take part in Copa Puma Toreros cup.
Former Nepal international Basanta Gauchan, Nepalese football well wisher Prakash Tulachan and Jun Hirano are inviting the team from Nepal to play in the championship.

Hirano is the owner of famous Fun Roots football academy of Japan.
AFC A licenced coach Rajendra Tamang is the head coach of the team.
The team will compete against J-League U12 teams and teams from South Korea and Taiwan.
"We want to provide international match experience to our players. We are determined to contribute to Nepalese football and we believe we can work together to promote and develop Nepalese football", said Gauchan, who is based in Japan coaching Fun Roots football academy.
Gauchan is also planning to establish professional football academy in Nepal.
Japanese Kids Paying Respect To U12 Team From Nepal