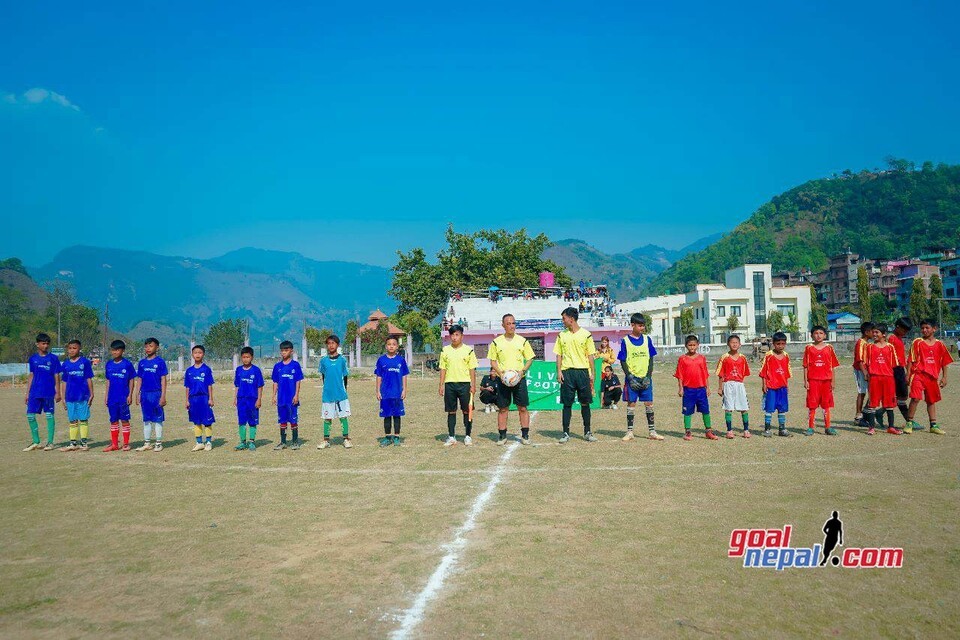 7th Arahant memorial u12 inter school football championship is in full swing in Waling.

Parbat boarding school, Bhu Pu Sainik english school, The excellent english boarding school and Bal Bidhya have won their respective matches on Saturday.

Parbat defeated Peace Zone 4-3 (PSO). In other matches, Bhu Pu defeated Bhumre Ma VI 9-0, The excellent sidelined Galyang School 1-0 and Bal Bidhya blanked NEMS with the same score line.

Waling United FC is organizing the championship with 14 U12 teams.
Japanese Kids Paying Respect To U12 Team From Nepal