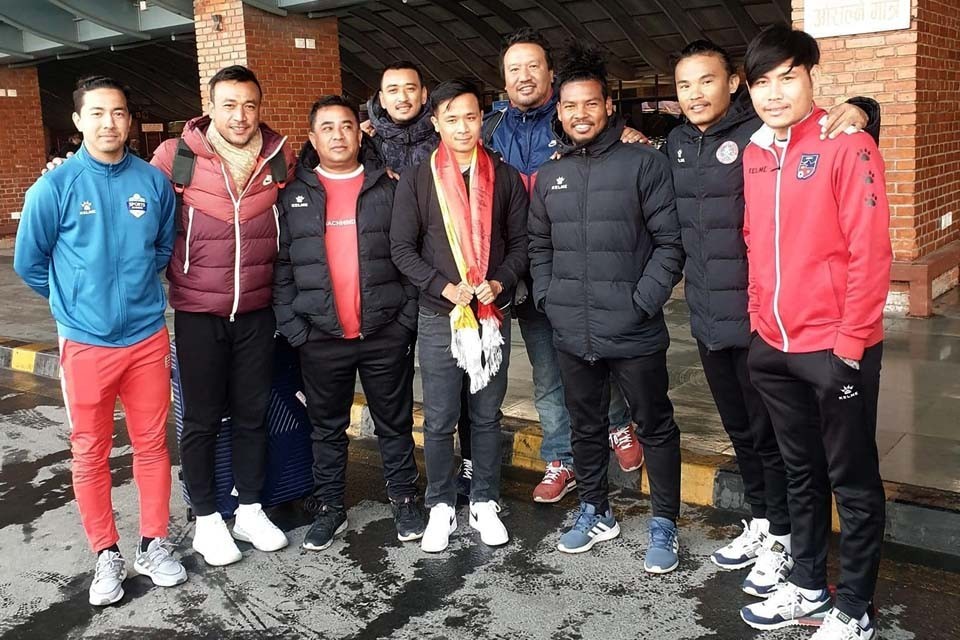 The trend of Nepali footballers leaving the country and migrating abroad for a safe future is nothing new. With the continuation of this trend, another top player has added his name to this list.
Bishal Rai has decided to leave country after seeing bleak future in his profession.
According to the latest statistics, the list of players playing Nepal's top division off to Australia has become long.
Not being able to have regular domestic football, the much-awaited A Division League being held in confusion, and the daily life of the players becoming uncomfortable, many players are being forced to choose migration abroad as their last option.
More: Why Are Nepali Players Opting For Australia? (Comment)
Nepal Vs Mauritius 2nd Friendly Match Highlights