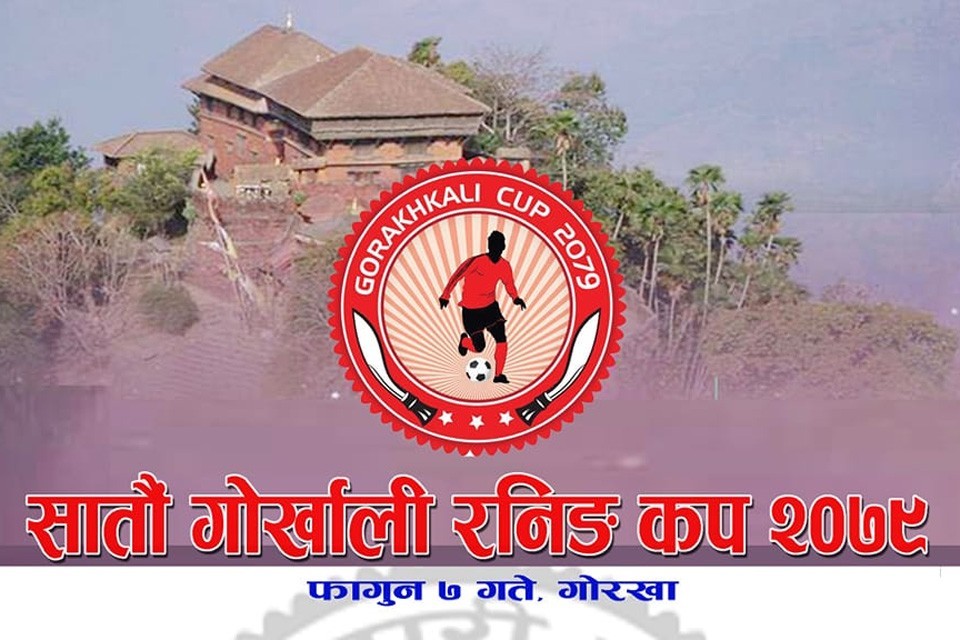 The seventh edition of the Gorkhali Cup open football tournament with the highest prize money in the Gorkha district, which was stopped for two years due to the Corona pandemic, will be held from Falgun 7 to 14.
A total of 16 teams from within and outside the district will participate in the competition to be held at the Gorkha headquarters sports ground. The winners of the competition organized by Harmatari Club, Gorkha will receive a cash prize of Rs 2,22,222 and the runners-up will receive Rs 1,11,111.
Similarly, the organizers informed that 50,000 each will be given to the two teams that will be defeated in the semi-finals. Similarly, the organizers said that attractive cash prizes have been arranged for the best players in the individual categories of the competition.
The general secretary of the organizing club, Kiran Dhakal, said that the tournament, which is organized every year with the aim of producing new players within the Gorkha district, is expected to cost more than 25 lakh rupees this time.