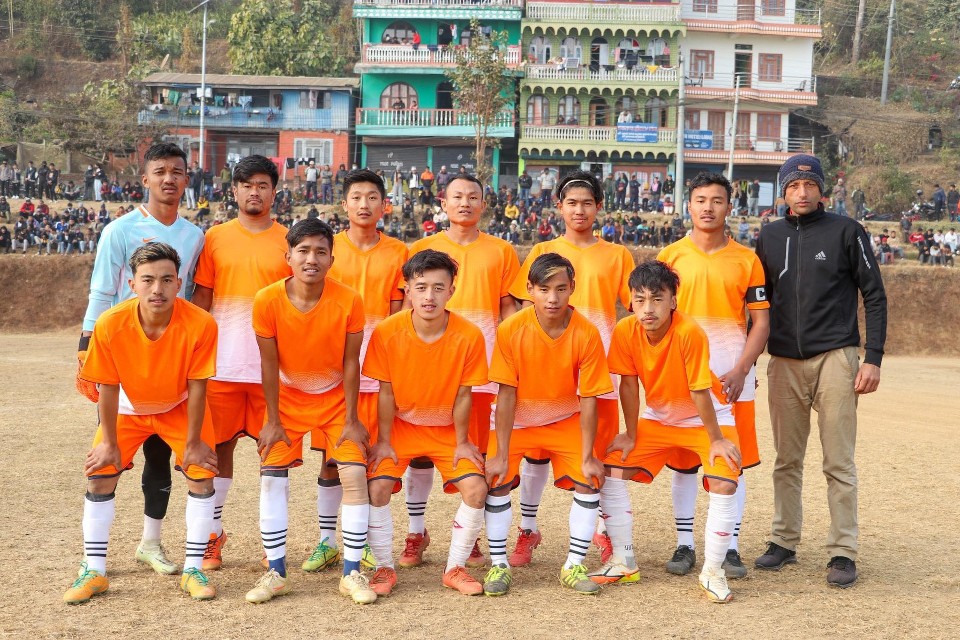 Ward No. 3 Puwamjhuwa have entered the final of the football competition organized by the Ilam Municipality City Sports Committee. In the match held on Wednesday, Ward No. 3 defeated Ward No. 9 2-1 and entered the final.
Ward No. 9, the defending champions, had to lose because they could not maintain the initial lead of the game.
In the eighth minute of the game, Hari Sitaula of Ward No. 9 scored a goal and gave his team the lead. But in the second half, Shukraj Rai of Ward No. 3 scored a goal in the 53rd minute to equalize the game.
It was Shukraj who added another goal in the 64th minute of the game to ensure Puwamjhuwa's victory. Shukraj was also named the player of the match.
According to the organizers, the winning team of the competition will get Rs. 1,50,000 while the runners-up will get 75,000 in cash, the third-placed team will get 50,000 and the fourth-placed team will get 25,000 in cash. Thursday's second semi-final match will be between Ward No. 7 and Ward No. 5.
4th Mai Valley Gold Cup: Mai Valley FC Vs Kaski XI - MATCH HIGHLIGHTS