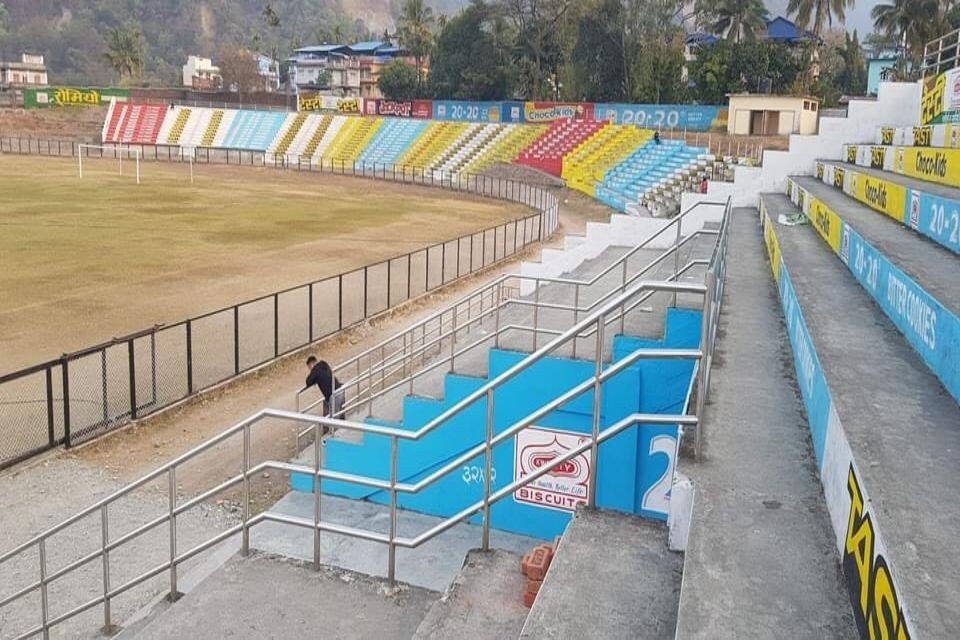 Sunsari (GoalNepal) - The 23rd edition of the Budhasubba Tuborg Gold Cup will be held from the second week of Falgun. President of Dharan Football Club, Kishore Rai, issued a statement and informed that the 23rd edition of the tournament, which has not been held for two years, will be organized from Falgun 13th to 20th.
The Budhasubba Gold Cup has been held continuously since 2055 and has not been held for the past two years. It has been disclosed in the statement that the Secretariat and various sub-committees have also been formed to complete the tournament which will be conducted at the stadium located in Dharan-16.
The host club has not been able to award the winners of the last 22nd edition. Before the recently concluded Aaha! Rara Pokhara Gold Cup in Pokhara, Manang Marshyangdi Club drew severe criticism after a letter written by Manang Marshyangdi Club asking Dharan Football Club not to participate.
It is also mentioned in the statement that the club was unable to give the prize money because the prize money received from National Sports Council was frozen due to the COVID epidemic and the first prize money was not received from the then Province no. 1 government. It is mentioned in the statement that the club will provide the prize money to the related clubs before the 23rd edition of the event through the All Nepal Football Association.