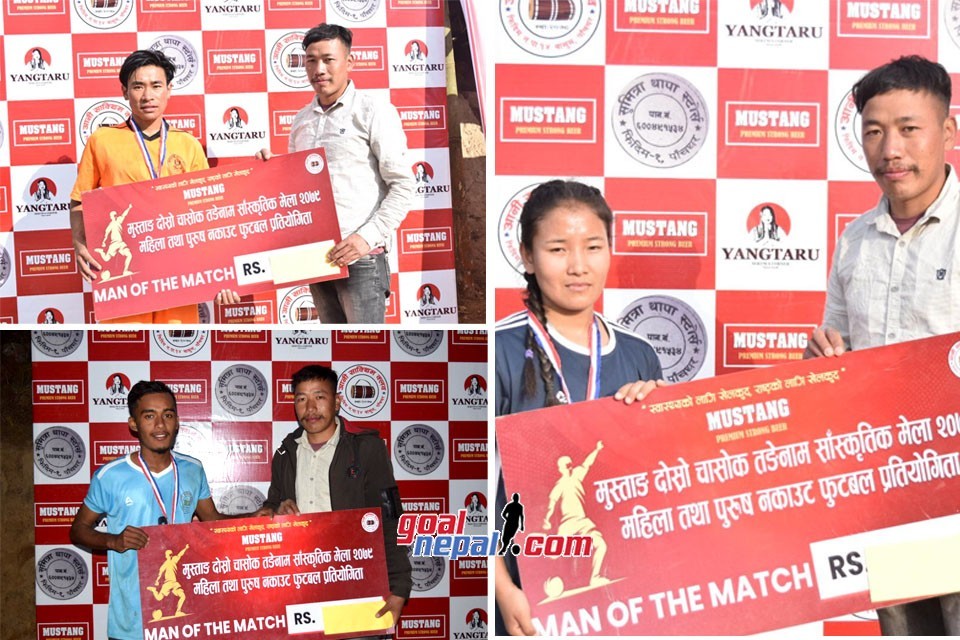 Ajambari FC is playing against Boys Union Club in the final of Chasok Tangnam cup football tournament in Panchthar.

Ajambari FC sidelined Lungrupa sporting club 1-0 in the first semifinal match played on Wednesday. Man of the match Prakash Rai scoed the match winning goal.

In the second semifinal match, Boys Union ousted Fulpa club 1-0. Subash Tamang scored the match winner. Sandesh KC became the player of the match.

In women's category, Yangnam FC entered final beating Jalpa United club 2-0. Sonam Rai scored and Prabina Kalikote scored an own goal.

Aani Sakthim club, Phidim is organizing the championship, which has a winning purse of NRs 1,01,111.