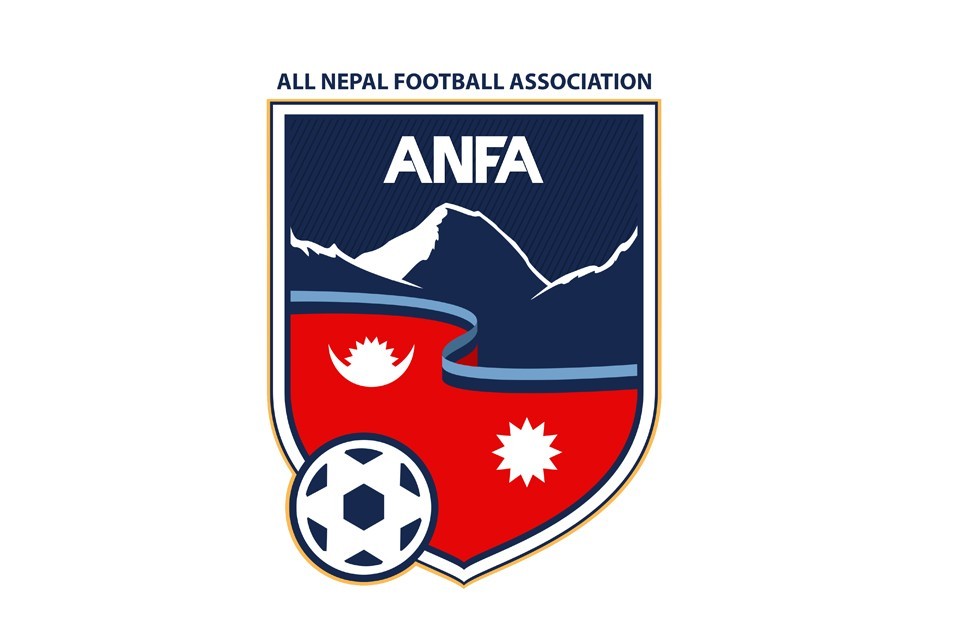 It is not an overstatement to say that Nepal's recent string of setbacks in international football tournaments has rung alarm bells. If dismal results are any indication, it is fair to say that football is not on the right track ,and clearly,much work remains to be done.

Hapless and lackluster performance sums up the national team's,including Under-17 and Under- 20 international outings in 2022. The national team's best finish was the second place in the South Asian Federation Football Championship in Maldives. By contrast,they underperformed in the third round of the 2023 AFC Asian Cup qualifiers played in Kuwait, losing three matches.

The humiliating 0-7 defeat at the hands of Indonesia further exposed the team. The Under-20 performance was a fiasco in terms of performance and result.They badly struggled in the SAFF U-20 Championship held in India.Against India they had to cope with an embarrassing 0-8 defeat. They faced more humiliation in the AFC U-20 Asian Cup in Bahrain finishing at the bottom of the table. It was a whitewash as they lost to Bahrain,Qatar, Bangladesh and Bhutan. By and large,it was a below par performance. The Under-17 played well in the SAFF U-17 Championship in Sri Lanka but came up short against India in the final. They had raised hopes of winning the title following their comprehensive victory over India in the league cum knockout phase.

However, they fell short of a repeat performance against the same opponent in the final. It was a very different story for Nepal in the 2023 AFC U-17 Asian Cup qualifiers held in Vietnam. They paid dearly for their mediocrity conceding all three matches and finishing last in the group. They went down without a semblance of a fight against Vietnam,Thailand,and Chinese Taipei.

In my opinion, this is a clear indication that the decline of Nepal football standards is real and accelerating by the day. Despite the immense popularity of football and a wealth of talent,Nepal lags much behind the rest of the world. The age-old issues, concerns and problems prevail and remain unresolved. Let me repeat:inadequate infrastructures and facilities,neglect, paucity of funds,absence of professionalism in the league system and pathetic governance, coupled with poor management continue to impede sustainable and systematic football development in the country. Grassroots level football,the driving force in the development of football, is far from desirable.

In other words, it is in a sorry state of affairs. In addition,development of proper youth programs barely exist.A handful of academies run by the All Nepal Football Association(ANFA)are partially operational and have not served its purpose. District Football Associations across the country only exist in namesake and have become irrelevant.Their hands are tied because they lack funds,resources and authority to implement and execute various development programs. Also whatever support they are getting from ANFA is minimal,making no sense whatsoever.

Players eyeing professional careers face uncertainty due to absence of a conducive environment and atmosphere. As a result, a significant number of international players have left the country abroad for greener pastures and a financially secure future in recent months. This is a troubling trend and does not bode well for the future of Nepal football especially with the national team in various age groups badly struggling in international competitions. Weak leadership,systemic and institutionalized problems in ANFA, coupled with unprofessional workforce,petty politics, corruption, unaccountability and lack of transparency can be largely attributed to the sad state of football.No wonder,the sport is badly lagging behind in all aspects.

The newly elected ANFA President Pankaj Nembang faces a herculean task to reform Nepal football.The need is for fundamental reform to put football on a sustainable path financially. The million dollar question is :Is he capable of bringing about changes and making things happen?

So far he has kept a low profile and already doubts have been cast over his ability to take football in the right direction. My source tells me Mr.Nembang has hit speed bumps. He has to deal with some of his uncompromising executives (supporters of former ANFA President Ganesh Thapa) in his administration. They have thrown down the gauntlet.They have been acting on behalf of Mr. Thapa by questioning his decisions on official appointments and making demands. Furthermore,Mr. Thapa has been shamelessly jockeying for position in AFC for his son. Let us not forget that Mr. Nembang's electrol success was possible due to his alliance with Mr.Thapa.

I don't see how Mr. Nembang can function and govern effectively under the circumstances. As long as he is under the shadow of Mr. Thapa, he will not be in a position to accomplish his goals and his presidency will become meaningless. We will have to wait and see how he weather's the situation. The growing influence of Mr.Thapa is unfortunate, unacceptable and detrimental to Nepal football. Sadly, it is a no-win situation for Nepal football.

By Sushil Thapa, Fairfax,VA, USA

Note: The opinions expressed in this publication are those of the author. They do not purport to reflect the opinions or views of Biba Media Group.