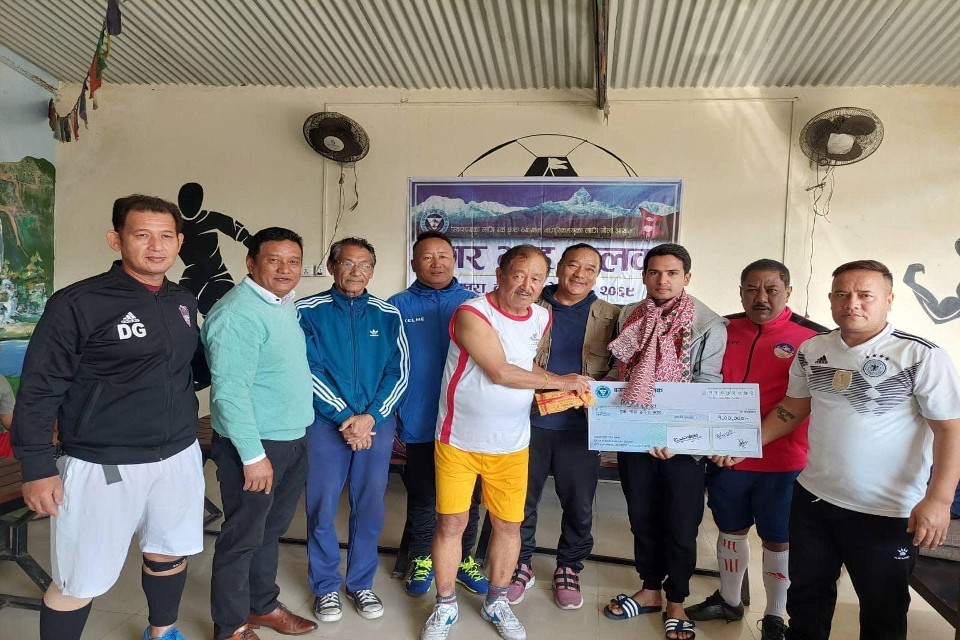 Former national football player and Anjan Devkota, who has been playing football for various A Division clubs, has been given one lakh rupees as financial support by Bagar Bhaikhalak for his treatment.
Devkota, who was injured while playing in a tournament in Damauli, had to undergo an operation on his left knee and Bhaikhalak stepped in to help him.
Ishwar (Chandra) Gurung, a member of Bhaikhalak, informed that a program was organized at the Sports Castle on Saturday to support footballer Devkota, a resident of Pokhara Metropolitan City 1.
POKHARA STADIUM - 10% WORK IS STILL LEFT