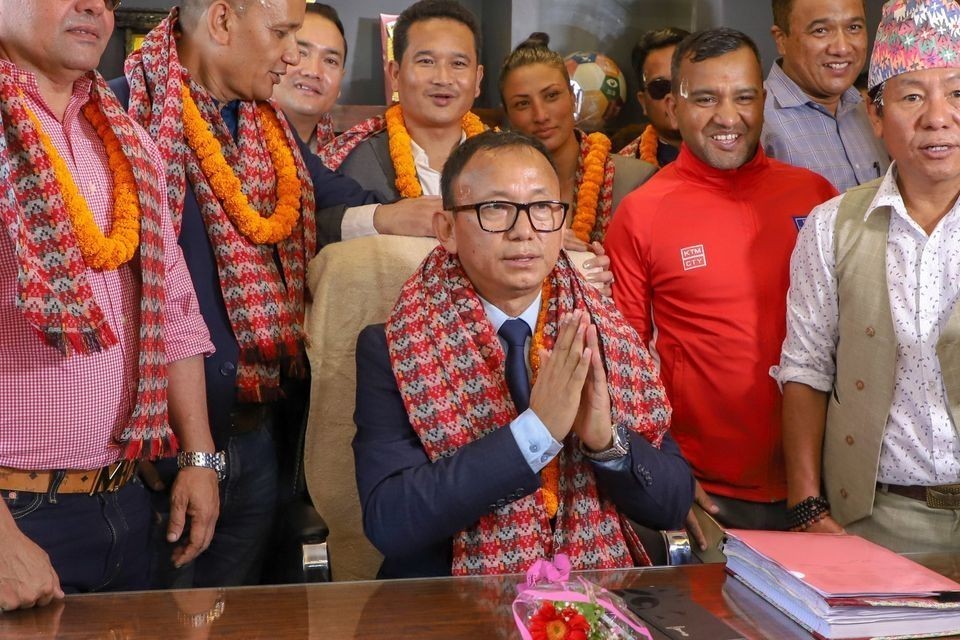 Kathmandu (GoalNepal) - 14 ANFA ex-co members including three vice-presidents have written to AFC to cancel ANFA president Pankaj Bikram Nembang's candidacy for the AFC member post. With this, the new ANFA executive committee has come into disagreements yet again.
14 ANFA executive members have written to AFC on Friday to cancel the candidacy of their president, saying that he registered his candidacy without discussing it with the executive committee. Three vice presidents and 11 members have signed the letter sent to AFC. A total of 14 members wanting the dismissal of Nemwang's candidacy has again put Nemwang in the minority.
Vice Presidents Birat Jung Shahi, Deepak Khatiwada and Dirgha Bahadur KC have signed the letter sent to cancel Nemwang's candidature along with ex-co members Bharat Bahadur Thapa, Tikaram Lama, Maniraj Bista, Ramesh Byanjankar, Purushottam Thapa, Mahendra Chhetri, Bikash Narayan Shrestha, Rabin Chand, Manish Joshi, Sarila Shrestha and Rupesh Adhikari.
ANFA president Pankaj Bikram Nembang had filed candidacy for the AFC Executive Committee member post for the upcoming AFC elections to be held at the 33rd AFC Congress in Manama, Bahrain, on February 1 and 2, 2023.
The AFC member associations had until October 1, 2022, to submit the nomination of their candidates for election to the AFC Executive Committee, as per the requirements set out in the AFC Statutes (Edition 2022) and the AFC Electoral Code (Edition 2022). It is mentioned in the letter that Nembang made the decision on his own and nominated his candidacy without discussion in the working committee.
Nine AFC Executive Committee Member positions will be up for grabs in the elections.