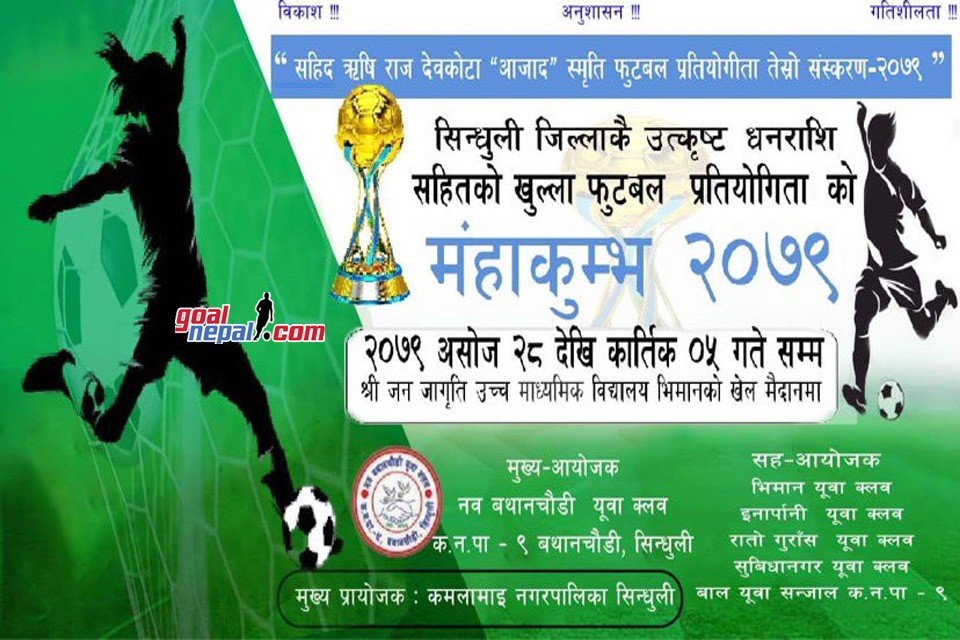 The third Martyr Rishiraj Devkota 'Ajad' Memorial Football Tournament will be held from Ashoj 28th to Karthik 5th organized by Nawa Bathanchaudi Youth Club, Kamalamai-9, Bathanchaudi, Sindhuli.
The organizers informed that the competition to be held at the playground of Shri Jan Jagrati School, Bhiman is a prestigious competition of Sindhuli district.
The winners of the competition, which is going to be sponsored by Kamalamai Municipality, Sindhuli, will get Rs 2,02,222 and the runners-up will get Rs 1,01,111. Similarly, the organizers informed that attractive prizes have been arranged for the individual category as well.
In addition, the organizers said that the necessary preparations for organizing the competition have also started. The co-organizers of the competition are Bhiman Youth Club, Inarpani Youth Club, Rato Gurans Youth Club, Suvidha Nagar Youth Club and Child Youth Network.