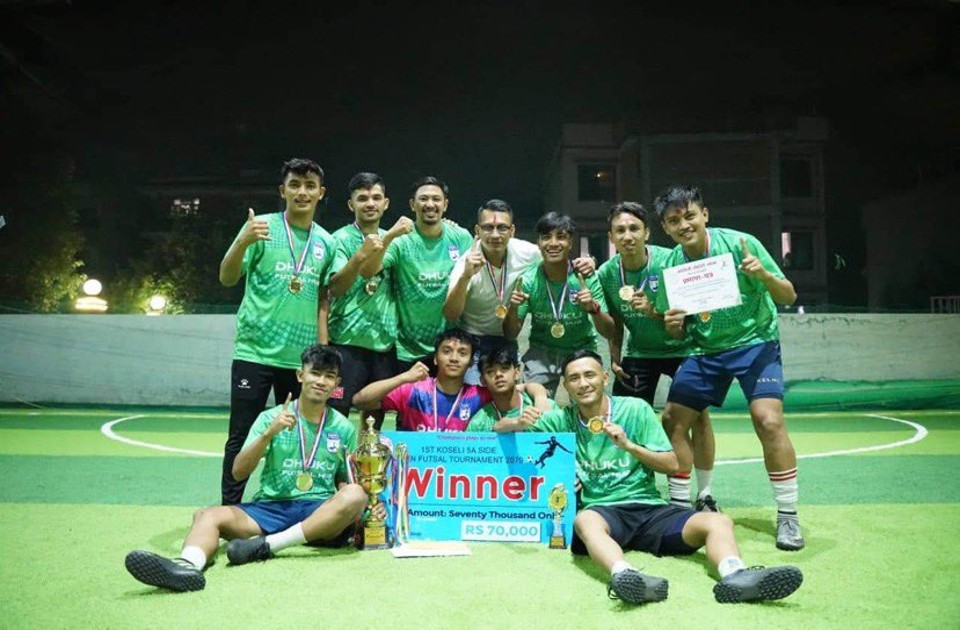 Dhuku Futsal have won the title of the Koseli Futsal Tournament. Dhuku Defeated United Futsal 3-2 in the tiebreaker to win the title.
The regulation time had ended 0-0.
Along the title, Dhuku receive Rs. 70,000 while the runners-up received Rs. 40,000.
Sagar Gurung of Dhuku was named the best goalkeeper, Krishan Shrestha of United was named the best defender while Mani Lama was named the most valuable player. They all received Rs. 1,111, a trophy, medals and certificates each.
Manang Marshyangdi Futsal, Gongabu, Kathmandu hosted the tournament organized by Koseli Dohori Saanjh.