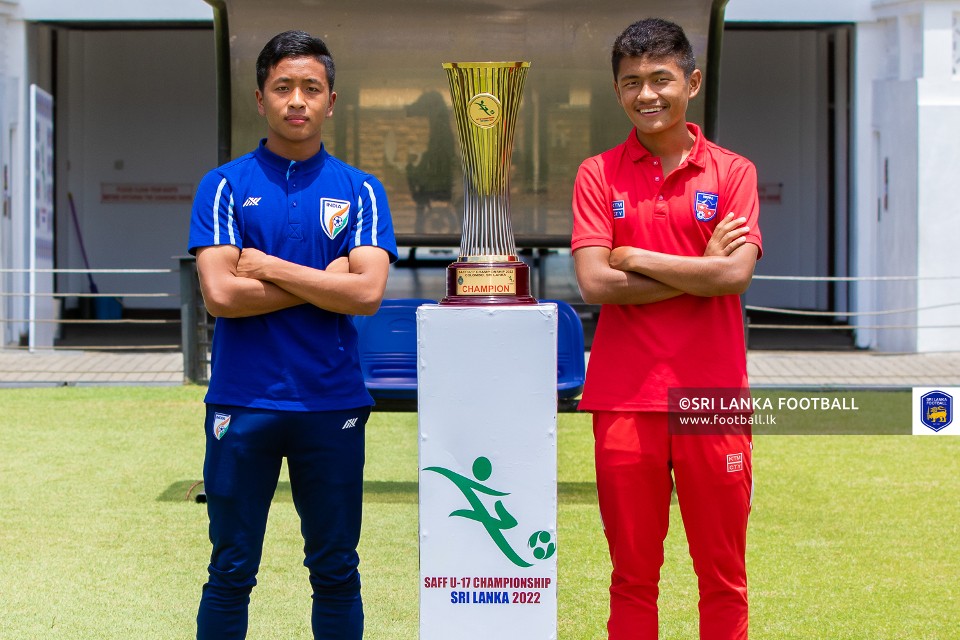 Urjan Shrestha, the head coach of the Nepali National U-17 Football Team, has said that the final of the SAFF U-17 Championship against India will be difficult. Nepal will face a strong team India in the final tomorrow Wednesday at the race course ground in Colombo. The match will kick off at 8:15 PM NST.
"India played an excellent match against Bangladesh. We were good as well. I think it will be a tough outing for us", said Shrestha.
Shrestha added that all the players are fully fit, including the skipper Prashant Laksham. Prashant returned yesterday against Sri Lanka after sitting out the final group match against tomorrow's opponents, India. Nepal defeated India 3-1 in that match.
In the tournament's first semi-final, India defeated Bangladesh 2-1, while Nepal defeated the hosts Sri Lanka 6-0 in the second semifinal to confirm their meeting with India. Coach Shrestha also asserted that the team will play as a team and play to win the final.
Nepal remained undefeated in the competition and reached the finals. India suffered one defeat in the group stage against Nepal.