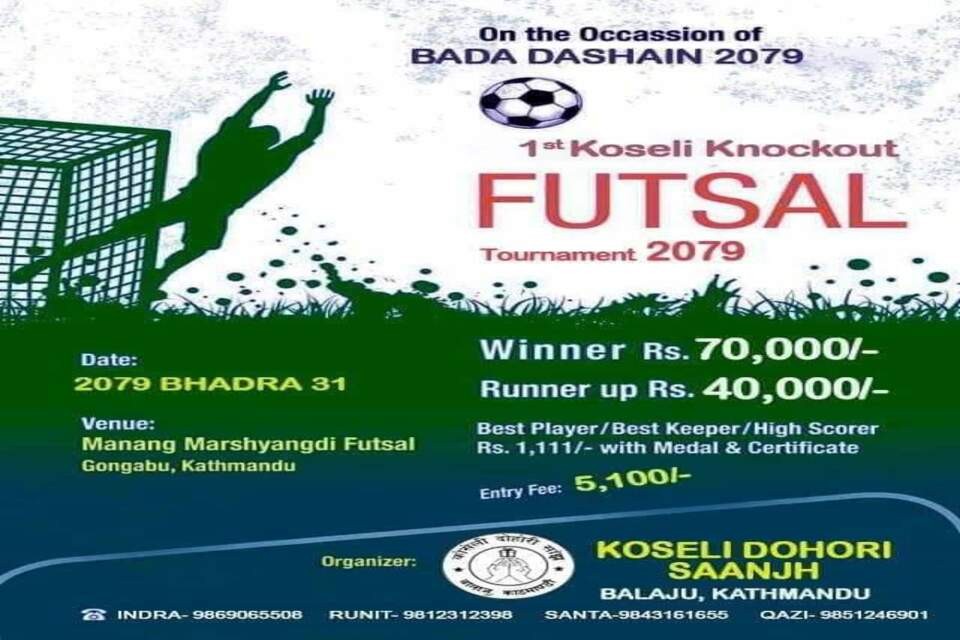 The first ever Koseli Knockout Futsal Tournament 2079 is going to be held on Bhadra 31st in Kathmandu. The tournament will be held on the occasion of Bada Dashain 2079.
Manang Marshyangdi Futsal, Gongabu, Kathmandu will host the tournament organized by Koseli Dohori Saanjh.
The winners of the tournament will receive Rs. 70,000 while the runners-up will receive Rs. 40,000.
The best player, best goalkeeper and highest goalscorer of the tournament will each receive Rs. 1,111.