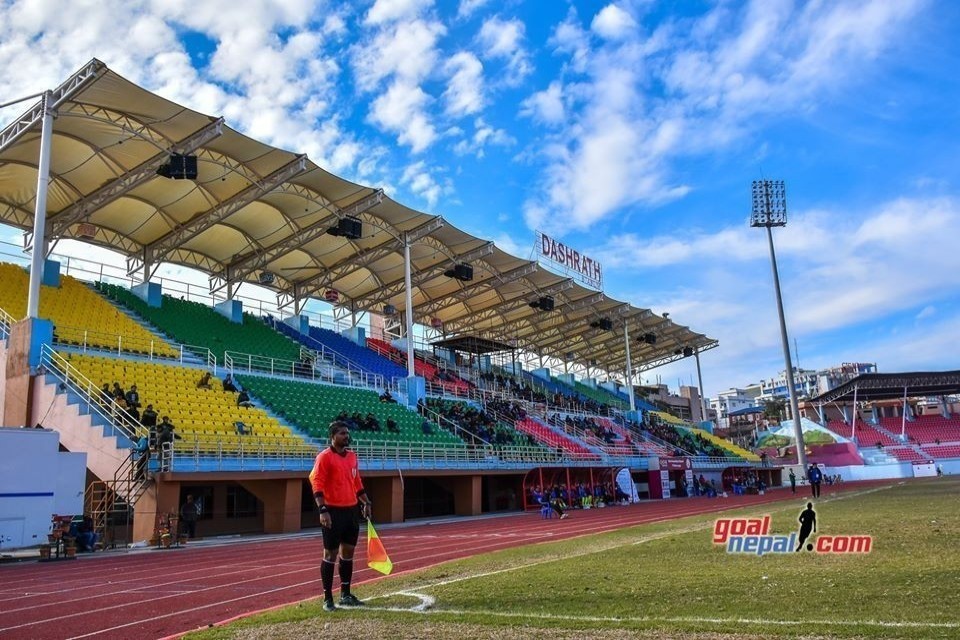 The preparations for the SAFF Women's Championship have been completed, according to ANFA. The SAFF Women's Championship will be held in Kathmandu from September 6 to 9 at the Dashrath Stadium in Kathmandu.
This will be the first international tournament that will be held in Nepal under the new ANFA committee and the first Women's tournament of its kind in Kathmandu. The last edition of the tournament was held in Biratnagar.
The organizing committee is lead by senior vice-president Bir Bahadur Khadka and different sub-committees have been formed for the course of the tournament.
Seven South Asian nations, including Nepal, are scheduled to compete in the tournament. Bhutan and Kathmandu have already arrived in Nepal for the tournament and the rest of the teams will arrive by September 4.
100 Sports Management Private Limited have received the broadcasting, marketing and ticketing rights for the tournament. The ticket prices have been set at Rs. 300 for normal parapet and Rs. 500 for VIP parapet.
Nepal will face Bhutan in the tournament opener.
Group A: India, Bangladesh, Maldives, Pakistan

Group B: Nepal, Sri Lanka, Bhutan
Press Release: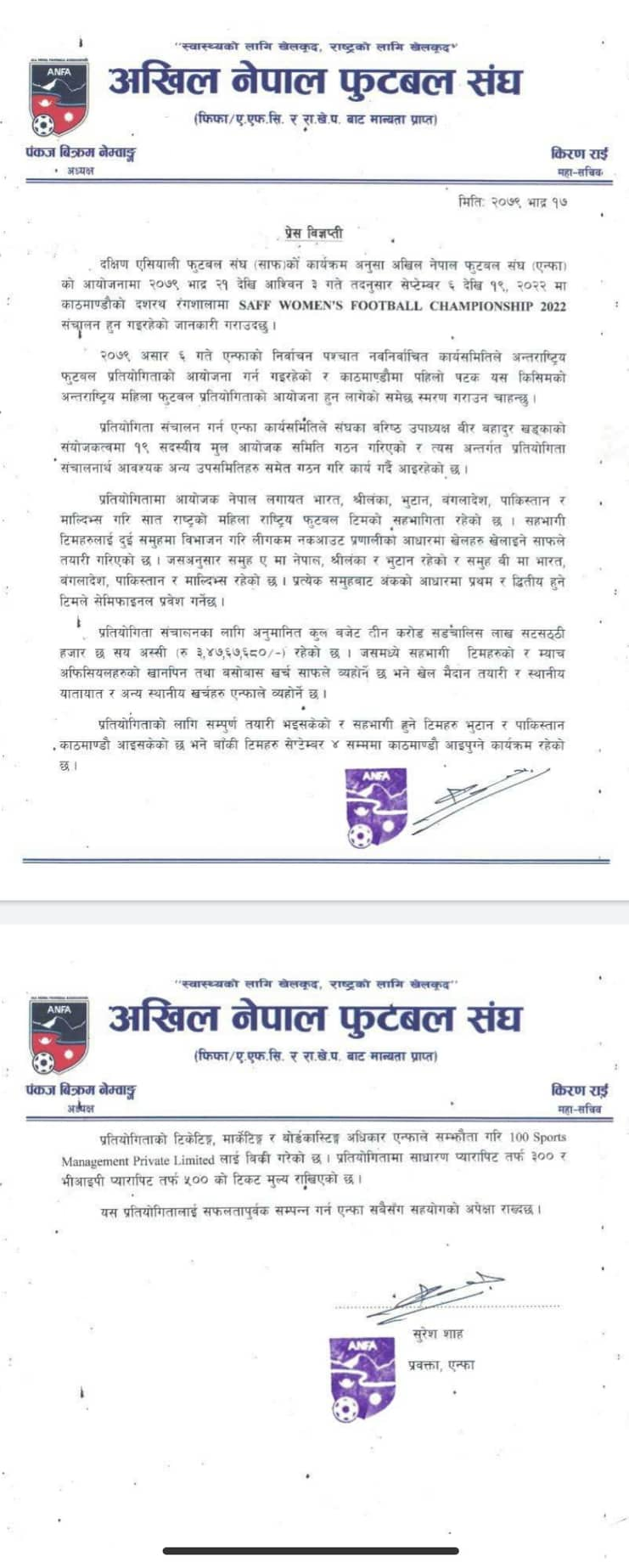 Look Of Dasrath Rangasala In COVID Pandemic