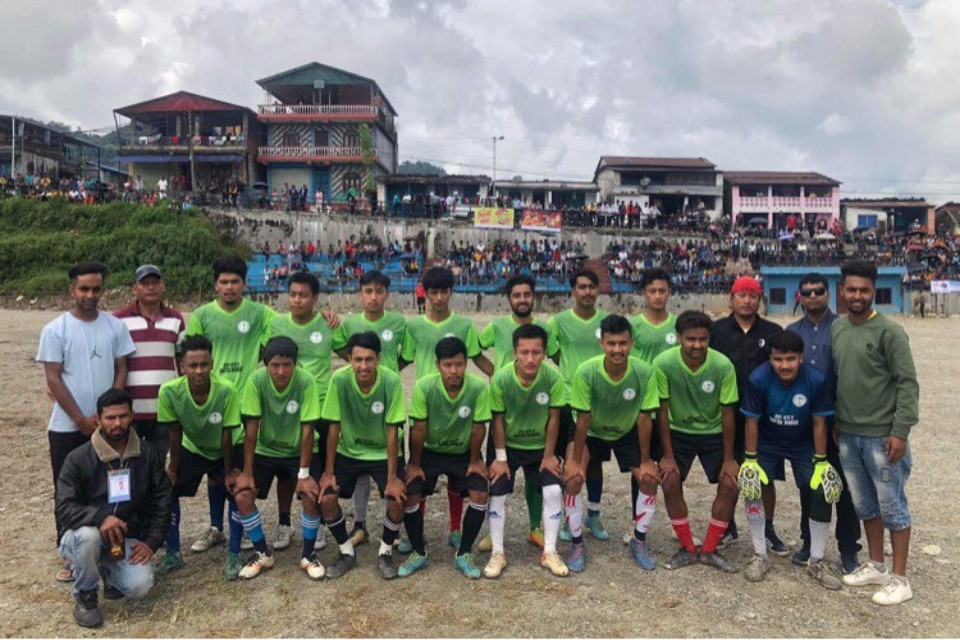 Hemja United & KIEC Boon FC have entered quarterfinals of Teej Mela Cup at Dhikurokhari, Kaski.

Hemja defeated Dhikurpokhari yuwa sanjal B 5-2 on Monday.

In another match, KIEC Boon FC sidelined Bhadaure FC 2-1.

All quarterfinal matches will be played today.

१) बिष्णुपादुका युवा क्लब, हेम्जा Vs. मालेपाटान
२) हेम्जा युनाइटेड Vs. श्रृंखला युवा क्लब, भलाम
३) ढिकुरपोखरी युवा संञ्जाल (आयोजक) Vs. रत्न समाज,कस्केरी
४) बुन एफ.सी. Vs. संगम क्लब

The champions will get NRs 1,35,000 and runners up team will get NRs 65,000.


POKHARA STADIUM - 10% WORK IS STILL LEFT