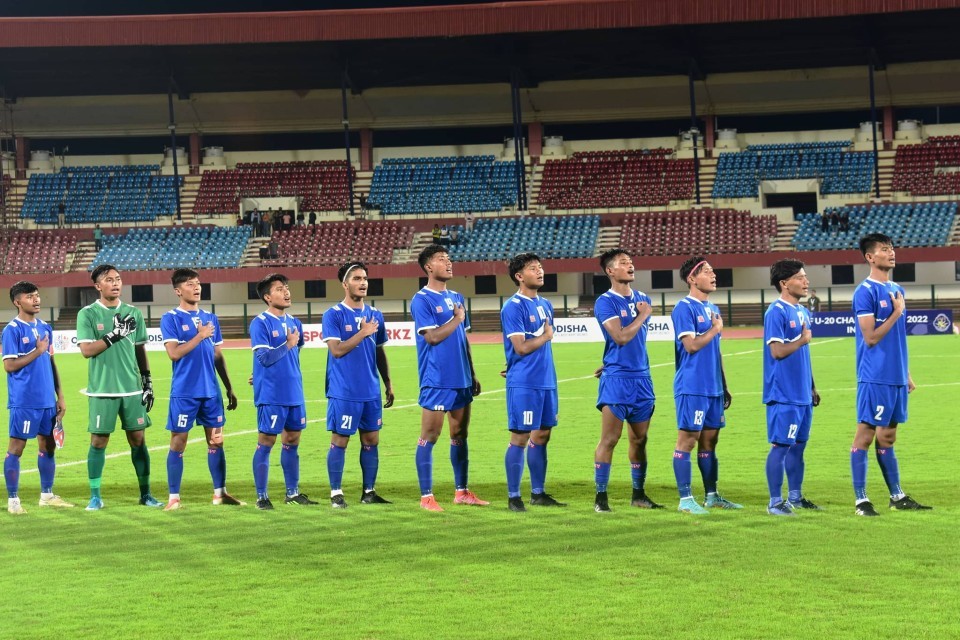 Meghraj KC, head coach of the U-20 national team, has announced a preliminary 25-man squad for the forthcoming AFC U-20 Asian Cup Qualifiers in Bahrain. The team has been preparing for the tournament at the ANFA Complex in Satdobato.
Qatar-based player Shyansu Bhusal, who was not involved with the team at the SAFF U-20 Championship, has been included in the 25-man squad this time. Top Bahadur Rana, Jaan Tamli, Shekhar Khawas, Raj Thokar, Rakesh BK and Sanjeev Lama have also made it into the squad.
Sonit Dahal, Aayush Shrestha, Roshan Thapa, Mohit Gurung and Dipesh Rai who were in the squad for the SAFF Championship, have been left out.
Nepal, Bhutan, Bangladesh, Qatar, and Bahrain have all been drawn together in the qualifiers, which will take place from September 10 to 18. Nepal will face Bhutan on September 10, Qatar on September 12, Bahrain on September 14 and Bangladesh on September 18.
Squad:
Goalkeepers: Ishwor Gurung, Unesh Chaudhary, Jiyarat Sheikh, Top Bahadur Rana
Defenders: Amar Shrestha, Ajay Chaudhary, Sumit Shrestha, Srijan Dhani, Abhishek Waiba, Jaan Tamli, Shekhar Khawas, Shyanshu Bhusal, Raj Thokar
Midfielders: Dipesh Gurung, Aashish Rai, Sandeep Karki, Janmajay Dhami, Kritish Ratna Chhunju, Sugam Suwal, Managya Nakarmi, Ayush Ghalan, Rakesh Bishwokarma, Sanjeev Lama
Forwards: Niranjan Malla, Rohan Khadgi
Nepal U20 Coach Meghraj KC: We Are Ready For All Opponents