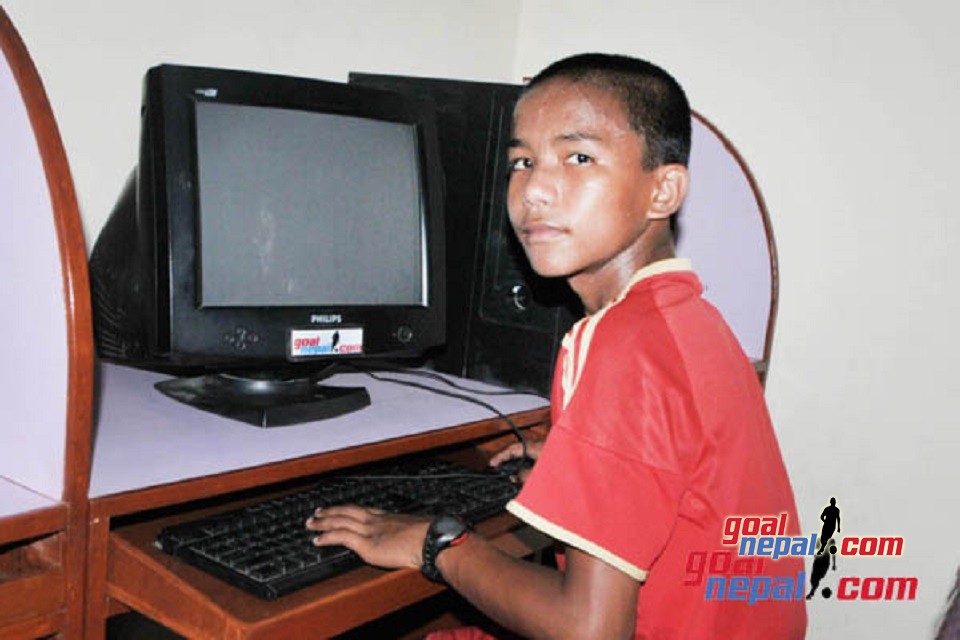 The duty of the media is to observe truth and social responsibility- Salva Kiir Mayardit
GoalNepal, understanding the meaning of above mentioned sentence, has donated a computer set to Sahara Club, Pokhara.
GoalNepal CEO, Bikram Thapa handed over the device to Sahara Club president Bir Bhadra Acharya recently.
"Sahara Club is doing tremendous job. We have supported them to help them to move forward in a right path.
"In Nepal, we must first create role-model club so that others club can follow. We are helping Sahara Club in many ways to make them a role model club in Nepal.
"We strongly feel that other Nepalese clubs must follow Sahara Club", said CEO Thapa.
Sahara Club is running youth football academy in its own well equipped building and football ground at Dobilla, Pokhara.
"Our support (computer) is for those academy players. We want them to use computer and get computer knowledge from the small age", added Thapa.
Sahara Club president Bir Bhadra Acharya thanked GoalNepal for the support.
"We really appreciate what GoalNepal is doing in the development and promotion of Nepalese football", said president Acharya.
Do you want to support GoalNepal? you can contact us [email protected]