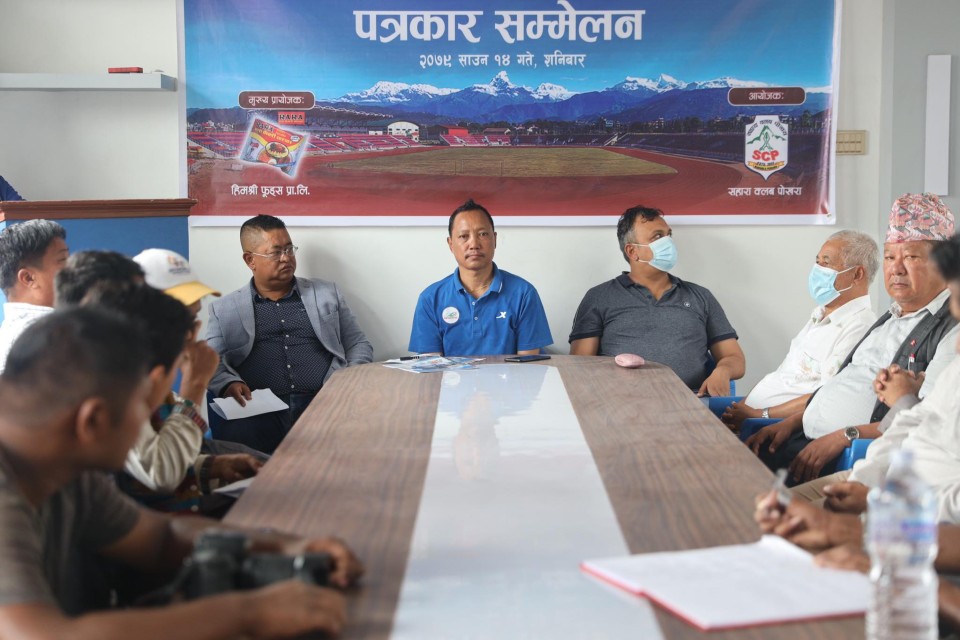 Sahara club has suffered loss for the first time in Aaha! RARA gold cup football tournament history.

The prestigious club suffered loss in 20th Aaha! RARA gold cup due to COVID pandemic.

Pokhara based club decided to run the tournament in the criris. The matches were played behind the doors except the semifinals and the final.

"We have suffered loss of NRs 3,47,818", said Sunil Gurung, coordinator of finance commiittee.

"Actual loss in the competition was NRs 12,62,826 but Sahara HK, Sahara Australia and Sahara UK provided their support to minimize the loss", added Gurung.

Nepal APF won the tournament beating MMC in the final.

Sahara Club President Suraj Gurung Talking About 20th Aaha! RARA Gold Cup