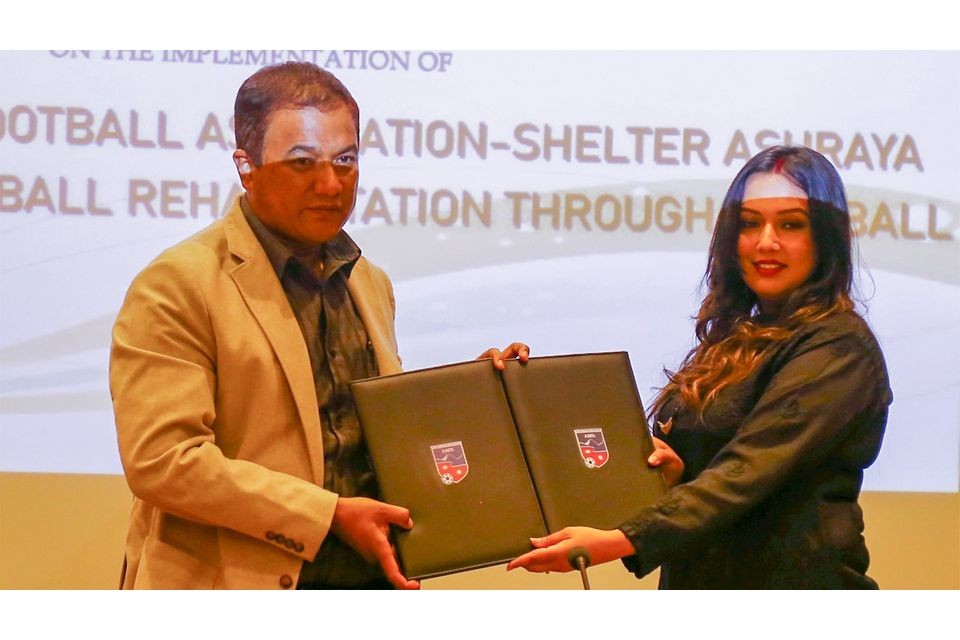 Shelter Ashraya Nepal has announced plans to launch a Prison Football, Rehabilitation Through Football program in collaboration with the Asian Football Confederation (AFC) and the All Nepal Football Association (ANFA).
On Wednesday, a press conference was held in this regard at the ANFA Complex in Satdobato. At the press conference, ANFA General Secretary Indraman Tuladhar and Shelter Ashraya Nepal Chairperson Khusbu Oli exchanged memorandums of understanding.
The goal of the program, according to Oli, is to build the capacity of prisoners through football. "We're bringing the players, referees, and coaches in for an education program to help the prisoners gain confidence and prevent them from returning to their previous lives. This also benefits their mental health and helps them develop a desire to work for the greater good."
The program will train 48 players, 32 referees, and 32 coaches in two phases over the course of a year. From June 5 to November 30, the first phase will produce 24 players, 16 referees, and 16 coaches.
The second phase will run from December 1, 2022, to May 1, 2023. After completing the course, coaches will receive a D license, referees will receive a Category IV certificate, and players will receive a participation certificate.
Look Of Dasrath Rangasala In COVID Pandemic