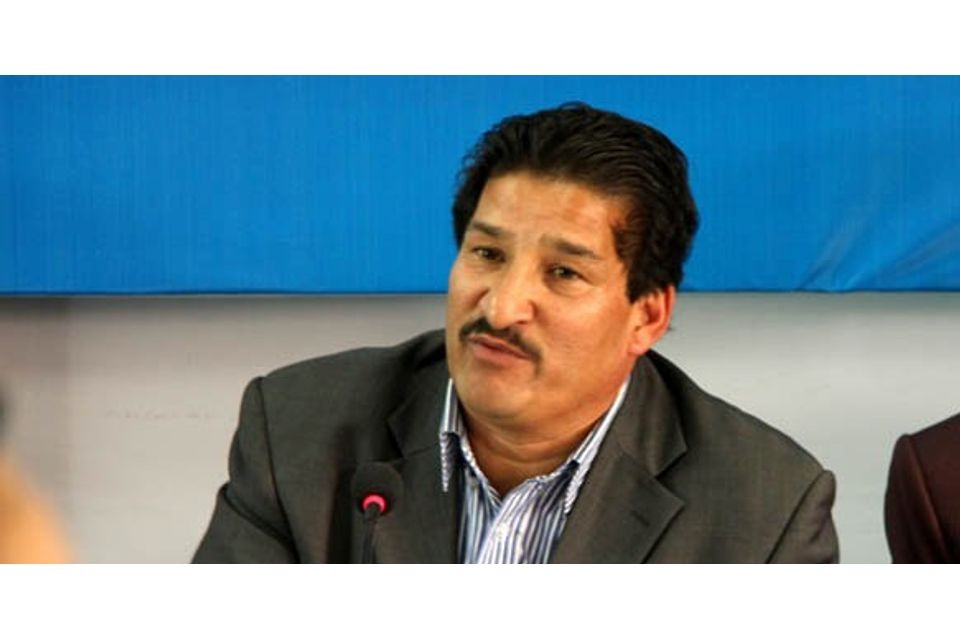 Ganesh Thapa, the former president of the All Nepal Football Association (ANFA), held a press conference on Wednesday's eve of the election. Thapa, who FIFA has banned, held a press conference on Wednesday, accusing the current chairperson, Karma Tsering Sherpa, of character assassination. Thapa claims he has been in a lot of mental pain for the past seven years.
Thapa challenged Sherpa to confirm one of the allegations. The press conference, according to Thapa, was held to ask Sherpa to prove the allegations and had nothing to do with the ANFA elections. He pleaded with everyone to understand his suffering because it is personal and delicate.
Thapa stated that he had come to seek justice and would take the matter to various bodies beginning June 17. Thapa also stated that if Sherpa cannot confirm the allegations, he will be sanctioned by FIFA.
Similarly, Thapa acknowledged receiving personal support from Mohammed Bin Hammam, the then- AFC president and FIFA presidential candidate. He claimed that FIFA had banned him as a result of this.
Gaurav Thapa, Thapa's son, had $100,000 deposited into his account, prompting FIFA to investigate him. After it was confirmed that Thapa had taken the money, FIFA's ethics committee banned him from all football activities for ten years in November 2015. He was also fined 20,000 Swiss francs (roughly Rs 21 Lakh). At the 2011 FIFA elections and the 2009 AFC Congress, FIFA accused Thapa of accepting bribes.
Look Of Dasrath Rangasala In COVID Pandemic