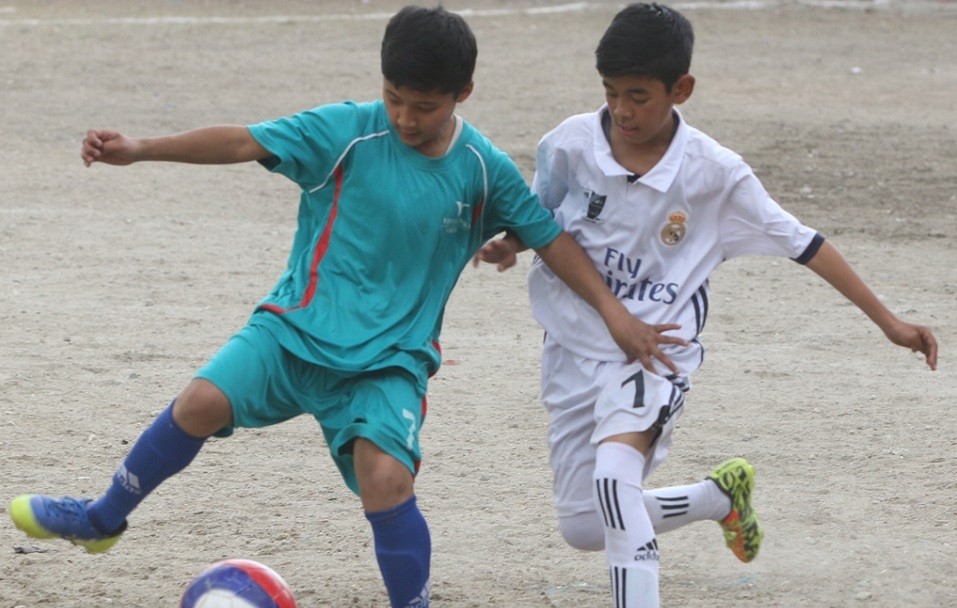 Loyalty A team and Himalayan school have entered semifinals of 8th Loyalty cup in Kathmandu.
Loyalty A defeated TIA 2-0 in the quarterfinal match played on Thursday. Nirajan Limbu and Sushant Gurung scored apiece for the winners.
Himalaya defeated Bidhya Sanskar 2-1 in the second quarterfinal match. Kshitiz Lama and Ishan Karki scored apuece for the winners. Mahak Lamichane scored a consolation for Bidhya Sanskar.
Siddhartha Vanasthali sidelined Lotalty B 3-2 (PSO) in the third match of the day.
Japanese Kids Paying Respect To U12 Team From Nepal