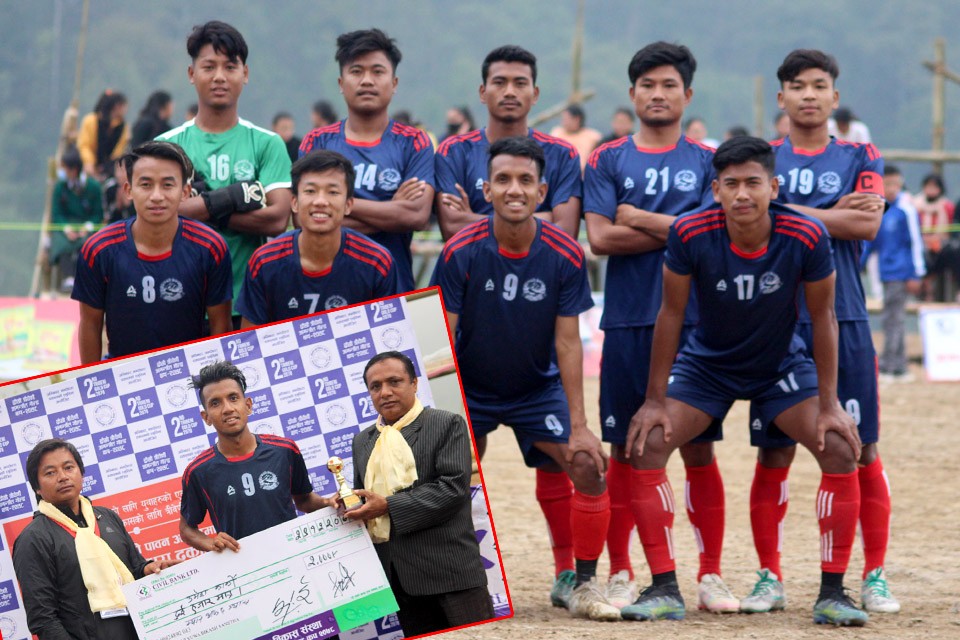 Pathari 11 FC, Morang has entered the final of the second Triveni Invitational Gold Cup at Fuyetappa, Phakphokathum-4, Ilam. In the second semi-final played at the local Bishnu Ma.Vi., they defeated Satakshidham Sporting Club, Jhapa 2-0 to advance to the final.
Umesh Karki and Subash Tamang scored a goal each for Pathari in the first half which proved to be enough.
Umesh Karki was declared the player of the match. He received 2,000 rupees in cash.
The final will be played on the New Year's day between Pathari and Millennium Friends Club, Jhapa.
4th Mai Valley Gold Cup: Mai Valley FC Vs Kaski XI - MATCH HIGHLIGHTS