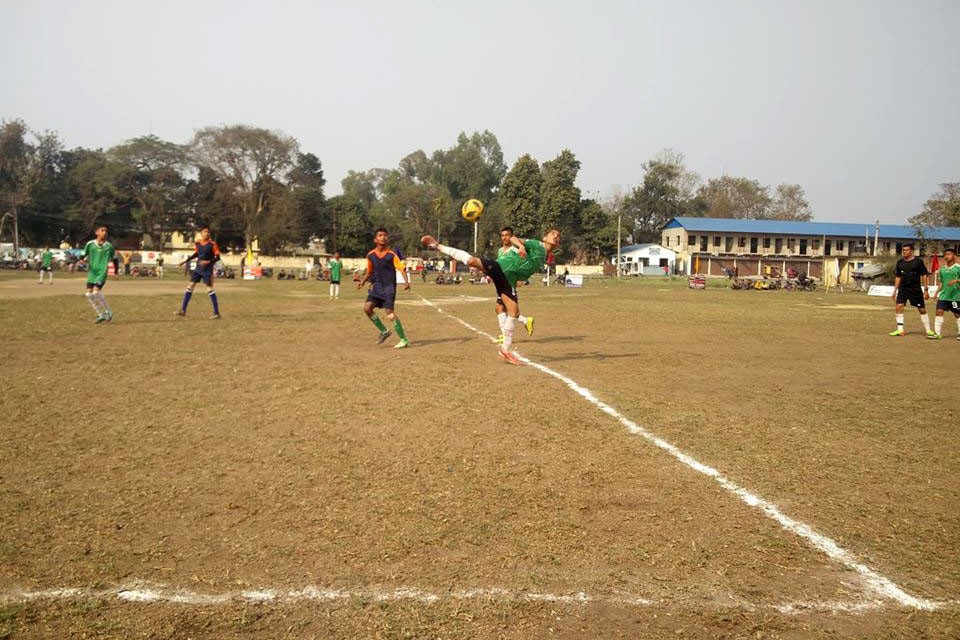 Small Heaven will play against Balmiki school in the final of Right & Associate Chitwan district wide U14 inter school football championship.
In the first semifinal match played on Tuesday, Small Heaven defeated Don Academy 1-0. Prashant Rana scored the match winner.
In the second semifinal match, Balmiki sidelined Sunrise school 2-0. Raj Bhusal and Dev Dura scored apiece for the winners.
Final match will be played today.
Chitwan district FA is organizing the championship with the support from Yatra group and Bharatpur FC.
Japanese Kids Paying Respect To U12 Team From Nepal