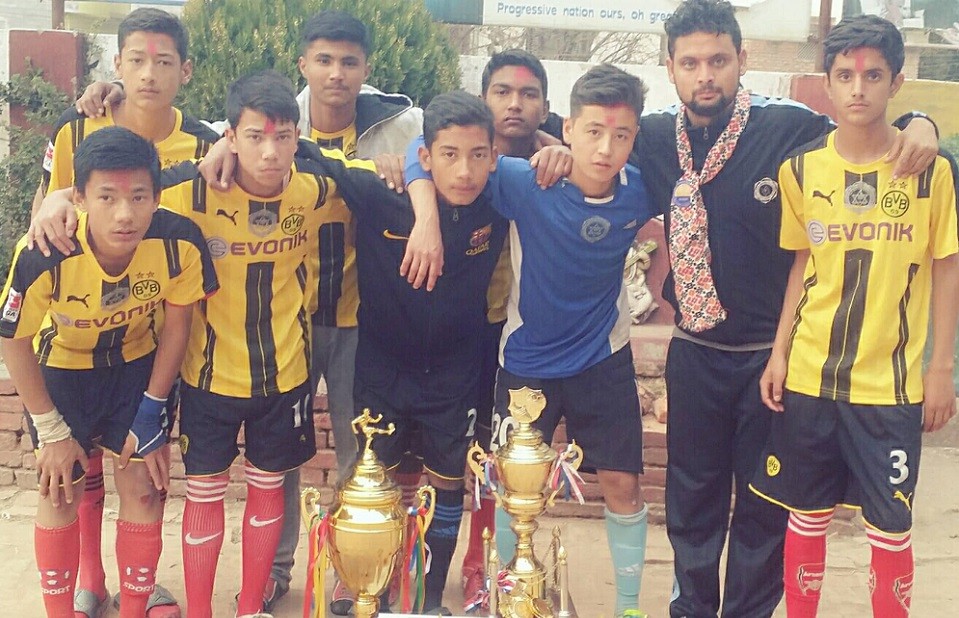 Pushpalal school has won the title of 2nd PABSOK inter school Futsal championship in Kathmandu.
Puspalal defeated Sarda school in the final match recently.
Mandu school became third.
Ranjeep Raya from Pushpalal school was ajudged the most valuavle player of the tournament.
Jeewan Magar got the best goalkeeper award.

Rabin Rai became the highest goal scorer and Nishan Pudasaini from Pushpalal became the best coach.