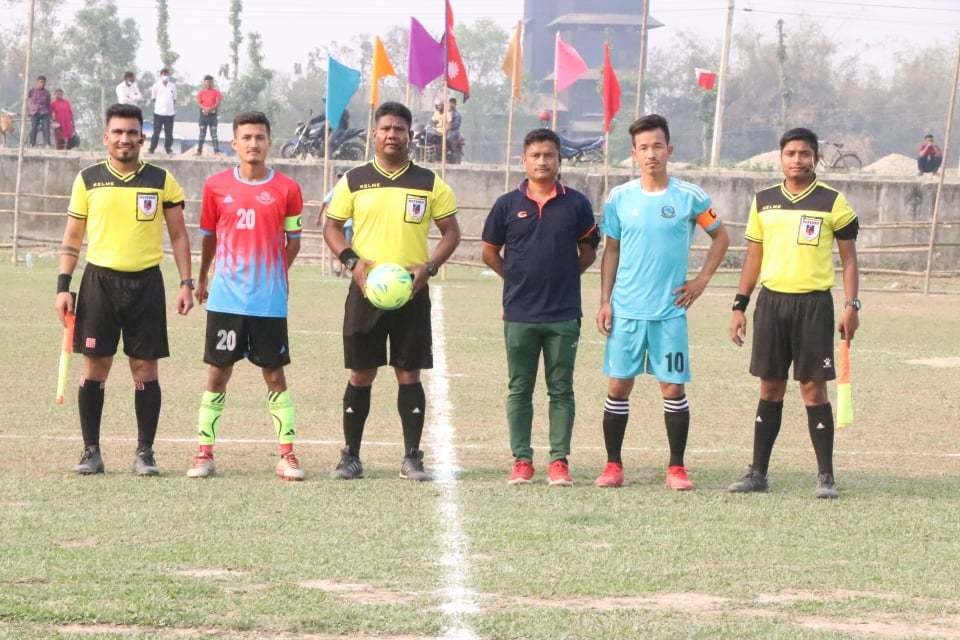 The inter-municipal Mayor Cup football tournament has started in Morang organized by Rangeli Municipality. The tournament began on Sunday and will be played until March 28.

Rangeli Municipality, Belbari Municipality, Miklajung Village Municipality, Gramtham Village Municipality, Sunabarsi Municipality, Dhanpalthan Village Municipality, Kanepokhari Village Municipality and Budhiganga Village Municipality are participating in the tournament.

The winners of the tournament will receive Rs. 1,50,000 while the runners-up will receive Rs. 86,000 along with certificates, shield and the best players will also receive cash prizes.

In today's opening match, Belbari Municipality defeated Miklajung Village Municipality 2-1.

Rangeli Municipality and Dhanpalthan Village Municipality will face each other on Monday.
6th Rumpum Udayapur Gold Cup: Morang Stuns Nepal Police - MATCH HIGHLIGHTS