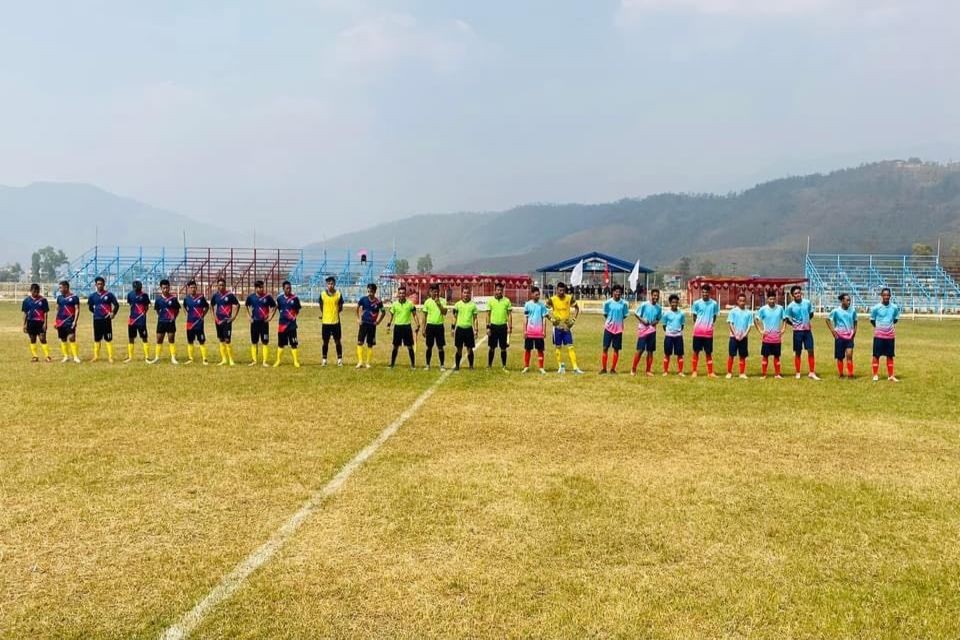 Makwanpur and Dhading have made it to the semifinals of the first-ever Bagmati Sports Men's Football tournament. In the first match held at the newly built Campa Stadium in Piple, Hetauda, Dhading defeated Kavre 1-0 to make it to the final four. Bipin Kandel scored in the 40th minute for Dhading.
Similarly, in the second match of the day, Makwanpur defeated Sindhuli 3-0. Lalit Chaulagain opened the scoring for Makwanpur in the 18th minute while Sunil Ghalan and Samiraj Thokar added a goal each in the 45th and 74th minutes. Sunil Ghalan was named the player of the match.
Ramechhap and Lalitpur are scheduled to face on Thursday in the first match while Bhaktapur and Dolakha are scheduled to face each other in the second match of the day.
3rd Makwanpur Gold Cup: Makwanpur XI Vs Machhindra Club