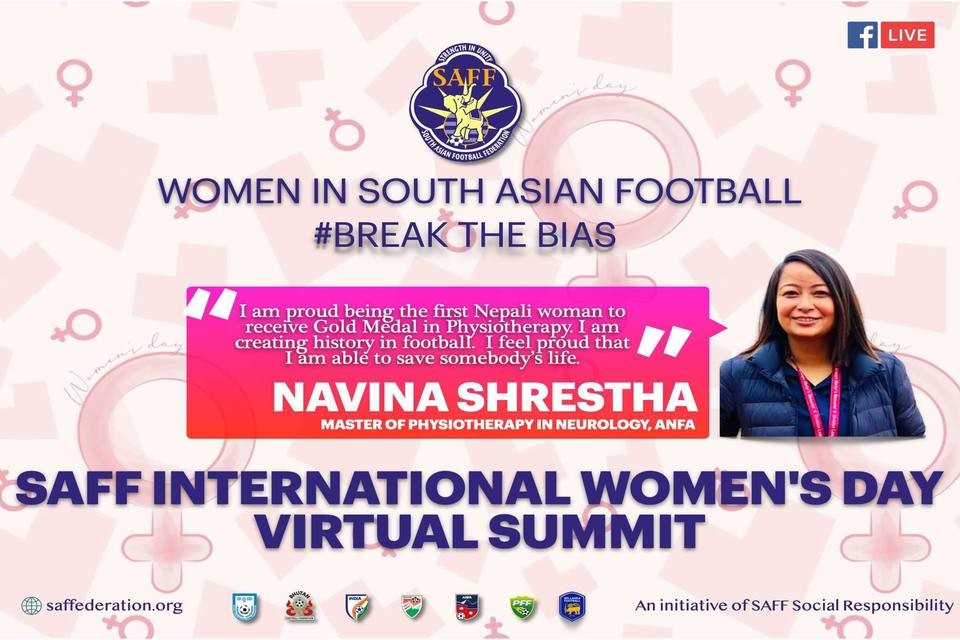 Physiotherapist Navina Shrestha was invited to participate in the SAFF international women's day virtual summit as a panelist representing Nepal.
She represented Nepal at the South Asian Football Federation's (SAFF) virtual summit titled "Women in South Asian Football" on the occasion of International Women's Day 2022.
On Tuesday evening, all seven member countries were represented at the event. South Asian football delegates from various levels shared their experiences. The summit was broadcast live on SAFF's Facebook page.
Shrestha is currently employed at ANFA as a physiotherapist. She also oversees the senior women's national team as well as the age group squad. Aside from that, she has been operating in competitions such as the A division league.
Look Of Dasrath Rangasala In COVID Pandemic