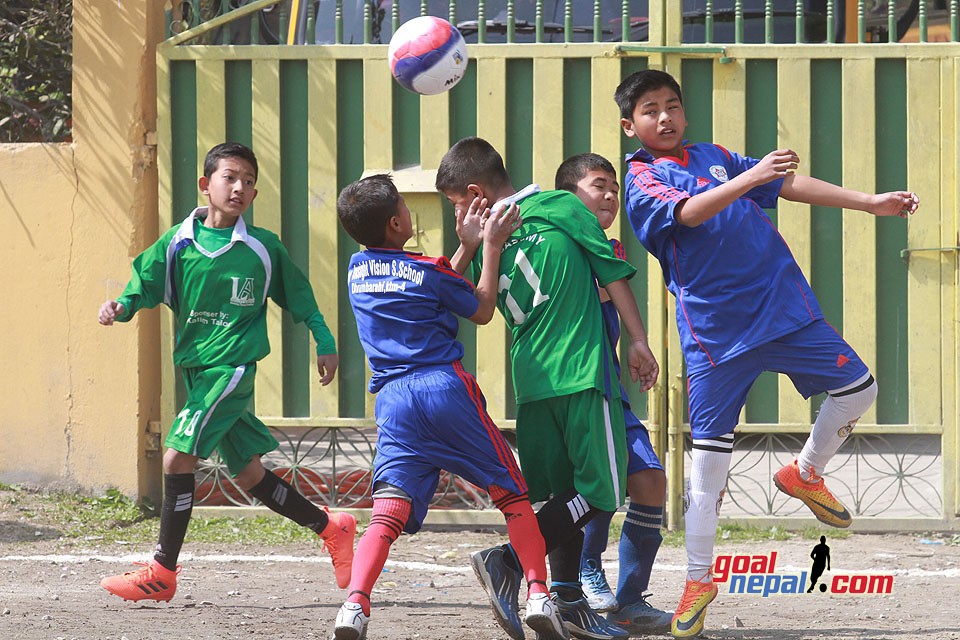 Loyalty academy A and TIA have registered win in Kathmandu valley inter school football championship.
Loyalti defeated Insight Vision 2-1 on Sunday.
Nima Chiring Sherpa and Sushant Gurung scored apiece for the winners. Arun Regmi scored for Insight.
TIA defeated defending champions Nexus 2-1 in the second match of the day.
Prashant Kusuwae and Srijan Lama scored apiece for the winners. Manish Bariya scored for Nexus.
Earlier, former Nepal international and former Nepal Police AIG Bigyan Raj Sharma inaugurated the championship.
Sixteen teams are participating in the championship.
Japanese Kids Paying Respect To U12 Team From Nepal