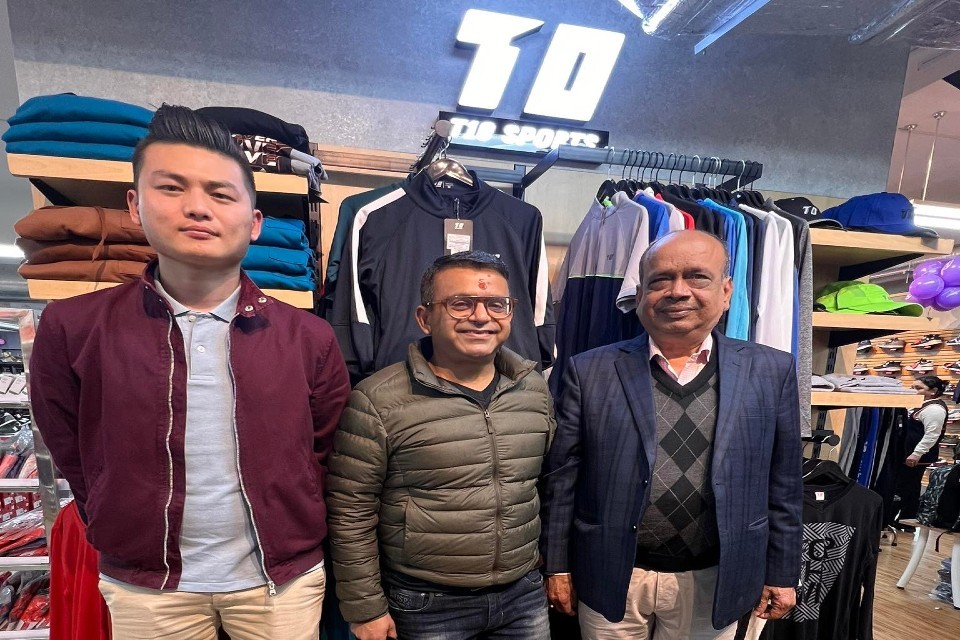 T10 sports and Bhat Bhateni Holding Company has joined hands for the merchandising of club's teamwear for the upcoming Nepal Super League.

They already have signed the agreement with Lalitpur City Football Club for the new season of NSL.

Bhat Bhateni and T10 aim not only to produce the merchandise for the teams but also retail the merchandises through all the Bhat Bhateni Supermaket outlets for all the clubs associated with T10.

Mr. Vineet Agrawal, Founder and MD of T10 sports along with Mr. Pawan Kumar Saraf, MD of Bhat Bhateni Holding Company, made an agreement regarding the merchandising and retailing for the prospective clubs of Nepal Super League.

The partnership aims to promote not only the merchandising of the teams but also provide revenue opportunity for the clubs through their jersey sales through Bhat Bhateni Supermarket as each team will be receiving their own margin from each sale of their merchandises.