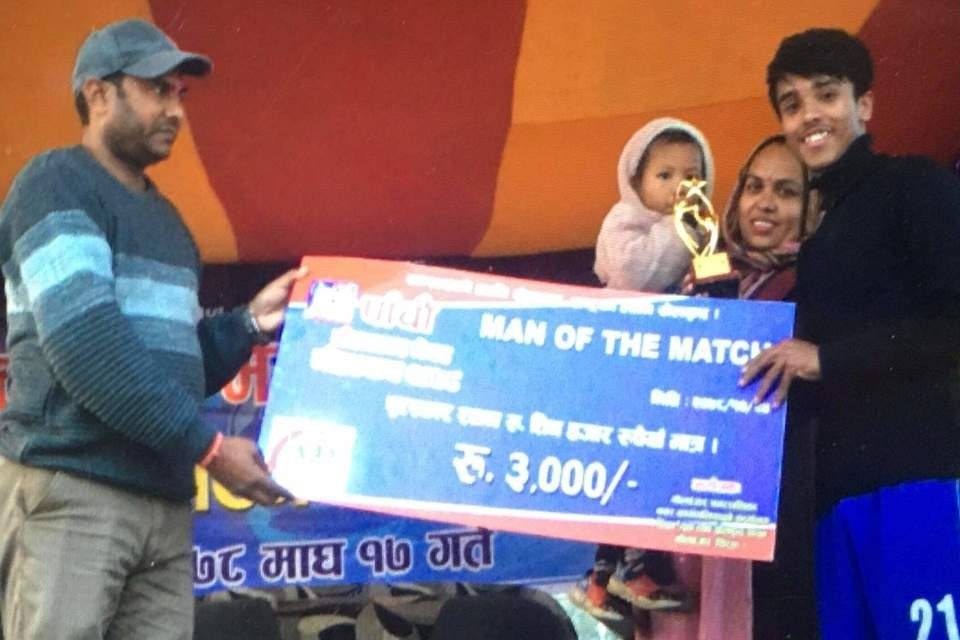 Birgunj United has booked their place in the final of the fifth Golbazar Mayor Gold Cup 2078. Birgunj sealed their place in the title decider with a 1-0 victory over Nayabasti Youth Club, Kathmandu.
Birgunj sealed their victory with a late winner that came in the injury time after the regulation time was over. Bibek Chaudhary's late goal proved enough for them to reach the final.
Anish Chaudhary of Birgunj was adjudged the player of the match.
Birgunj will now face Golbazar Prativa Club in the final on Wednesday. Golbazar qualified to the final with a 4-3 victory over Belgacchi FC yesterday.
The matches of the tournament are broadcasted LIVE on GOALNEPAL.
The tournament organized by Golbazar Municipality, Education and Sports department, Golbazar, Siraha is being held with the slogan, "Sports for health, sports for the nation".