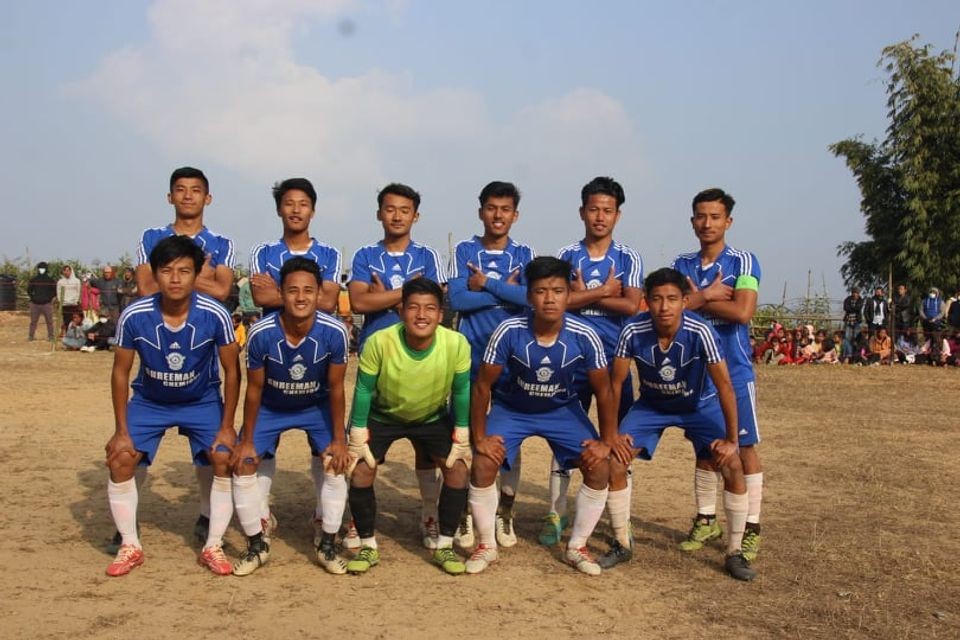 Kusume Shining Club has lifted the title of the Khuwafok Gold Cup 2078. In the final held today, Kusume defeated the hosts Khuwafok Football Club 3-0 to lift the title.
Upen Chamling opened the scoring for Kusume in the 23rd minute of the match. Towards the end of the first half, Binod Rai doubled the advantage for Kusume. Binod added another goal in the 55th minute to seal the title with ease for his team. Samir Limbu of Kusume was declared the player of the match today.
Hosts' Sandip Limbu bagged the best forward title of the tournament while Kusume's Binod Rai was declared as the best midfielder. The best defender was the winners' Anjan Magar. The highest goalscorer of the tournament was Kirat Youth Group's Sangam Limbu with three goals.