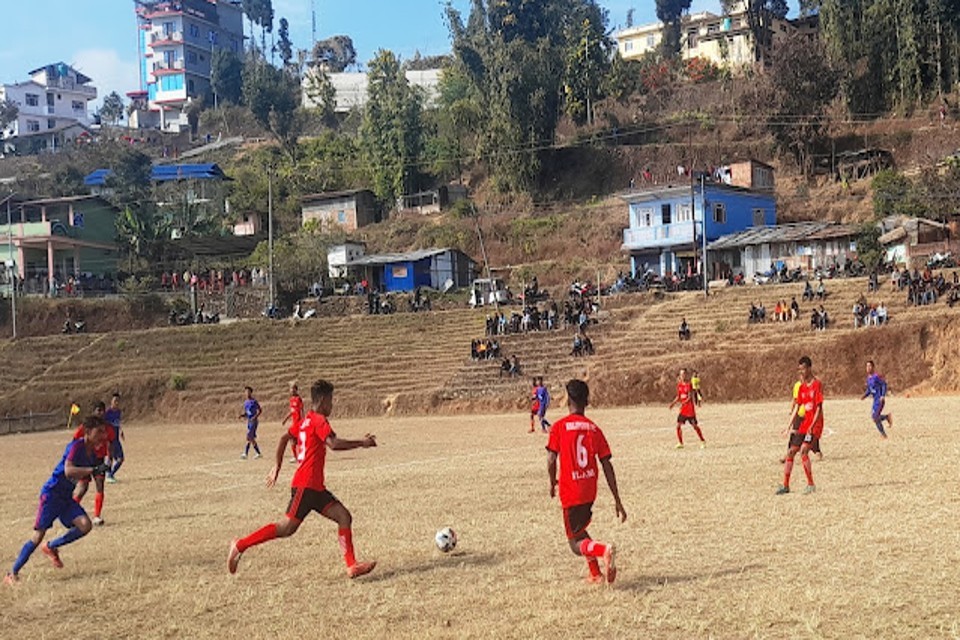 Deurali sporting & Jasbire have won their respective matches in Ilam district league.

Deurali defeated Helibodh 7-1 in the first match played in Ilam on Saturday.

Suman Dhamala scored four goals alone in Deurali's win.

Hello Jasbire defeated Mai Valley FC 1-0 in the second match.

Red Horse Ilam 
& Triveni youth club 

played stalemate in the last match of the day.

13 teams are taking part in the league.

Pic: Mai Pokhari News.
4th Mai Valley Gold Cup: Mai Valley FC Vs Kaski XI - MATCH HIGHLIGHTS