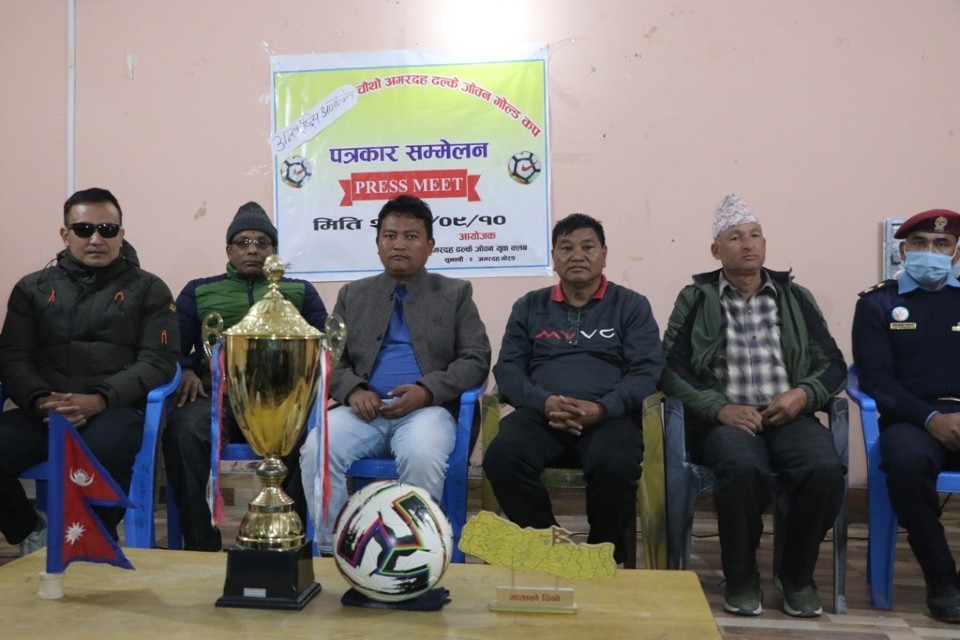 Morang's Sunbarshi Municipality will be the hosts for the fourth International Invitational Amardaha Dhalkejoban Gold Cup 2078.
The tournament that will start from February 19 will have 12 teams from Nepal, India and Bhutan, as informed by the organizers through a press conference yesterday. The winners of the tournament will receive Rs. 5,11,000 and the runners-up will receive Rs. 2,51,000.
Morang District Sports Association and ANFA will assist the tournament with the highest prize pool in amongst veterans tournament.
The games will be played at the ground of Birendra Sarbajanik School in Amardaha. Pratap Tamang, Ward President of Sunbarshi Municipality-2 informed that the municipality has aided the tournament with eight lakhs rupees.
The organizers have projected the tournament expenses to be around 30 lakhs rupees.
6th Rumpum Udayapur Gold Cup: Morang Stuns Nepal Police - MATCH HIGHLIGHTS