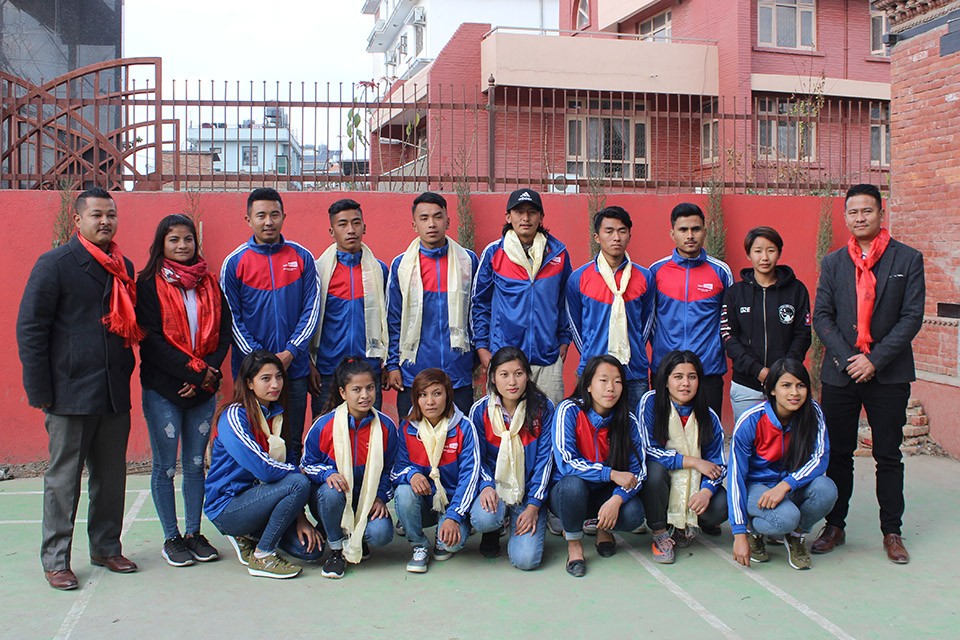 Childreach Nepal in a partnership with Go Sports Nepal will be taking part in Inclusion cup to be held in Mumbai from February 18, 2018.

The tournament is organized by Slum Soccer India. This organization uses football as a tool to promote awareness and peace through sports.

Childreach Nepal, who is a partner organization of Sulm Soccer, had participated in the tournament last year also.

20-member team consisting of both boys and girls from Sindhupalchowk and Dolakha was bidden farewell in Lalitpur on Wednesday.

Youth teams from Nepal, India, Bhutan and Sri Lanka will take part in the event.

Lalitpur district FA provided football jerseys to the players. R.B Diamond Jewelers and Newedgecs provided tracksuits to the players.

Prateek Syangden, programme coordinator of Childreach Nepal thanked the supporters.


Japanese Kids Paying Respect To U12 Team From Nepal